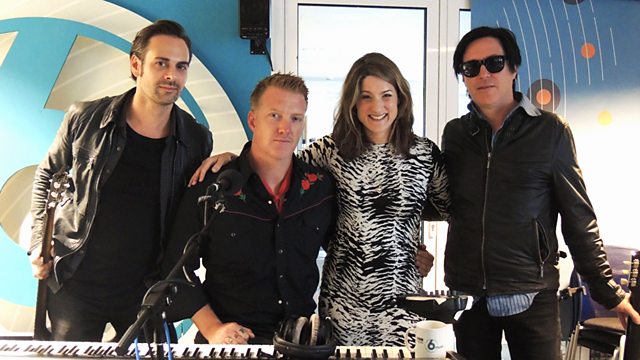 Queens of the Stone Age
Queens Of The Stone Age are live in session playing tracks from their new album Like Clockwork. The album includes Dave Grohl on drums and guest appearances from Sir Elton John, Mark Lanegan, Trent Reznor, Jake Shears, James Lavelle and Alex Turner from Arcitic Monkeys. Josh Homme has descibed the new album as "an audio documentray of a manic year."
Lauren welcomes in the weekend with all the latest movie news in Friday Film Club and Memory Tapes features five top songs taken from a listener's old and much loved mixtape. Plus, some brilliant free music in MPFree and take some time to enjoy a rather fabulous Headphone Moment.
Last on