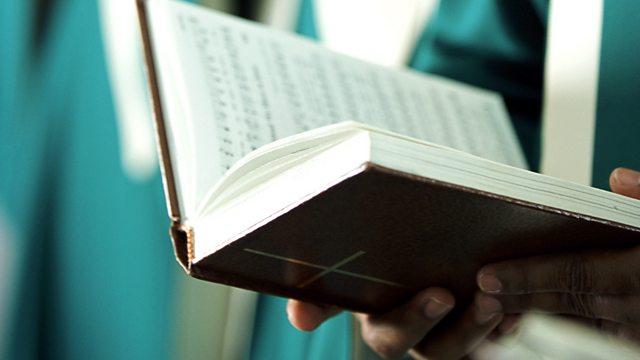 05/09/2013
A space for spiritual reflection with a bible reading, prayer and a range of Christian music.
Theme: Teach us to pray
Led by Becky Harris.
Lord teach us how to pray aright (St Hugh)
Psalm 109: 22-31
Jesu, grant me this, I pray (Gibbons arr Bairstow)
Happy are they, they that love God (Binchester)
With the Alumni Choir
Director of Music: David Thorne.
Organist: Nigel Spooner.
This morning the service comes live from Emmanuel Church Didsbury, the home of the Daily Service.
Last on