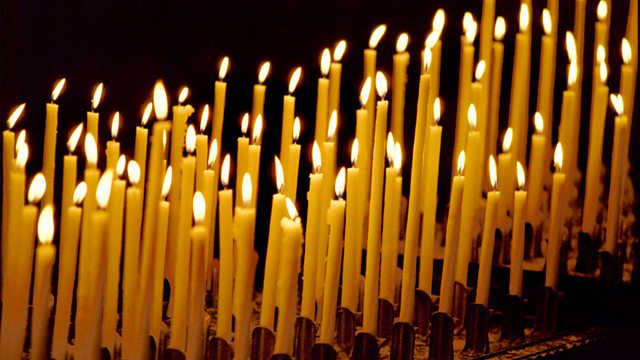 07/09/2013
A spiritual comment and prayer to begin the day, with The Revd Canon John McLuckie, Vice-Provost of St Mary's Episcopal Cathedral, Edinburgh.
Last on
7th September 2013
Good morning.  Some of the most memorable images used by Jesus for the spiritual life are drawn from nature.  Two in particular have inspired deep reflection on the human condition over the centuries.  The birds of the air and the lilies of the field are given as examples of how we might live a life of freedom, joy and fulfilment.  Jesus invited us to look to them as our teachers and to learn how to let go of our anxieties.  Birds, after all, know nothing of agribusiness and yet are fed; lilies have no part in the fashion industry and yet are resplendent.   I will be reflecting on these images over the next few days and seeing how the lilies and the birds can be our teachers.  <?xml:namespace prefix = o ns = "urn:schemas-microsoft-com:office:office" />
The first thing Jesus suggests is that we consider them, look at them.  When we learn to look attentively, without judgement, without interpretation, much in the way that a bird does in fact, we learn the art of awareness, or mindfulness.  We can practise this simply by sitting still and paying attention to our breathing for a few minutes, or by taking a little longer to look attentively at a flower or a view, or, indeed, by listening more mindfully to the wonderful sounds soon to follow on Tweet of the Day.
Attentive watchfulness is an antidote to cynicism and apathy.  When we see what is truly there, right in front of our noses, we come alive. 
God of all creation,
Open our eyes that we may see,
Enliven our senses that we may be awake to the life that surrounds us.
Let the birds and the flowers be our teachers
so that we may embrace life in all its fullness.
In Jesus' name.  Amen.