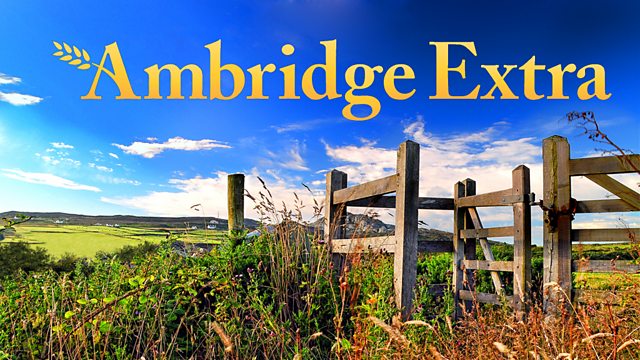 Brenda worries, but Lilian sees getting the phone from Leonid as the only way she can prove to Matt they are still a team. She flirts with Leonid and arranges to meet him. He takes her out to lunch and is charming, inviting her to his house in Surrey. Lilian accepts his offer in the hope of getting the phone.
Meanwhile in Scotland, Matt's busy trying to get more information out of Robin regarding his contract and the deal. He plays the big businessman, telling Robin he uses Lilian's business in order to launder his own deals and claiming he's getting the forensic report on Nikolai's death. Robin panics and calls Leonid, claiming he thinks Matt is the one leading the hostile takeover. Leonid tells Robin to sort Matt out. The next day on the shoot, Robin points his gun at Matt and tells him to call his broker and call off the deal. Matt has no idea what he's talking about but when his phone rings he answers and pretends it's his broker. It's actually Tatyana and in front of Robin Matt improvises and tells her to call off the hostile takeover. Tatyana realises he is with Robin and in danger. She tells him to drive to Inverness airport as soon as he can and she will arrange a plane. She adds that his contract is worth 8% of the development and tells him not to give it to anyone. When Matt comes off the phone Robin tells him he'd better not be lying: Lilian is going to arrive at Leonid's about now and if they find out he hasn't told the truth... Matt walks away from him, trying to remain calm.
Cast:
Matt Crawford ..... Kim Durham
Lilian Bellamy ..... Sunny Ormonde
Brenda Tucker ..... Amy Shindler
Tatiana ..... Larissa Kouznetsova
Leonid ..... Boris Isarov
Robin ..... Anton Lesser
Writer ..... Sarah Bradshaw
Producer/ Director ..... Julie Beckett
Editor ..... Vanessa Whitburn.
Last on