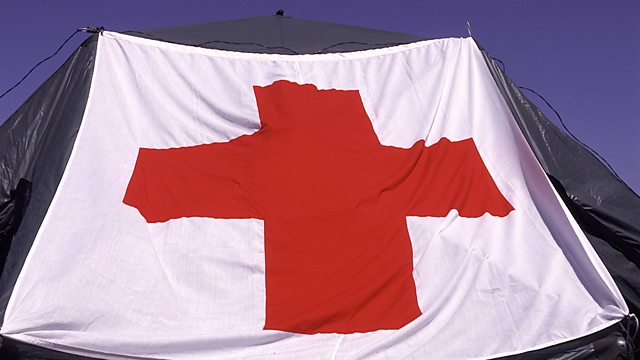 Michael Ignatieff and the Red Cross Crisis
The International Committee of the Red Cross turns 150 this year. Few humanitarian organisations have such long experience of working in war zones, but is their role still relevant?
Today, war is taking on new dimensions; conflict is emerging in new quarters; and technology is transforming the nature of the battlefield. Can the ICRC keep up with the extraordinary speed of change? Can it continue to be of help to victims? And can it hope to persuade combatants to obey the traditional laws of war?
Harvard professor Michael Ignatieff has kept a watching brief on the work of the ICRC since 1997 when he visited its delegation in Afghanistan. Now he returns, this time to the headquarters in Geneva, to explore the challenges the organisation faces.
We hear reports from Medellin in Colombia where the ICRC has started working with victims of narco-violence; we hear the latest from Syria where the ICRC is attempting to support the Arab Red Crescent under desperate conditions; and we find out how the ICRC has negotiated with America over its proven abuses of international humanitarian law during the course of the War on Terror. How can the ICRC preserve confidentiality without becoming complicit in such abuses? We ask whether the principles of neutrality and impartiality come at too great a cost.
The question of technology is a looming problem for the International Committee Red Cross. Michael asks how the organisation can continue to promote the laws of war when drones are dissolving battle lines and cyber threats make the Internet a site of conflict.
'Michael Ignatieff and the Red Cross Crisis' poses tough questions about the future of humanitarian work and the future face of war.
Producer: Isabel Sutton
A Just Radio production for BBC Radio 4.