Dr. Vandana Shiva

Dr. Vandana Shiva is trained as a Physicist and did her Ph.D. on the subject "Hidden Variables and Non-locality in Quantum Theory" from the University of Western Ontario in Canada.  She later shifted to inter-disciplinary research in science, technology and environmental policy, which she carried out at the Indian Institute of Science and the Indian Institute of Management in Bangalore, India.

 

In 1982, she founded an independent institute, the Research Foundation for Science, Technology and Ecology in Dehra Dun dedicated to high quality and independent research to address the most significant ecological and social issues of our times, in close partnership with local communities and social movements.  In 1991, she founded Navdanya, a national movement to protect the diversity and integrity of living resources, especially native seed, the promotion of organic farming and fair trade. For last two decades Navdanya has worked with local communities and organizations serving more than 500,000 men and women farmers. Navdanya's efforts have resulted in conservation of more than 3000 rice varieties from all over the country and have established 60 seed banks in 16 states across the country.

 

Time Magazine identified Dr. Shiva as an environmental "hero" in 2003 and Asia Week has called her one of the five most powerful communicators of Asia.  Forbes magazine in November 2010 has identified Dr. Vandana Shiva as one of the top Seven most Powerful Women on the Globe.

Professor Simon Potts

Simon Potts is Professor of Biodiversity and Ecosystem Services at the University of Reading and has been studying bees and pollination for 25 years.  He is particularly interested in the contribution pollinators make to our food security and the economic value of crop pollination services. His research focusses on developing practical measures to help conserve pollinators and better manage their pollination services for growers. He also studies the pressures on bees and other pollinators including habitat loss, agrochemicals, pathogens, climate change and their interactions. He is committed to bringing scientific findings to policy makers, industry and the general public.
Learn about habitats with The Open University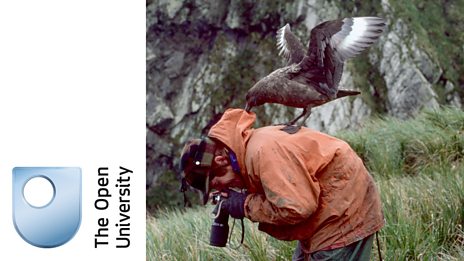 Explore the twists and connections of natural life in four different UK habitats.
Free download
The BBC Natural History Unit produces a wide range of programmes that aim to immerse a listener in…