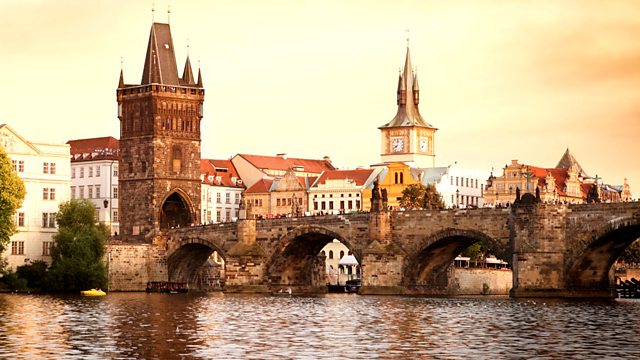 The Poem of the End
Marina Tsvetaeva's poetic masterpiece, charting the final moments of a passionate affair in Prague 1924. Two lovers walk across the bridges of Prague, as they build themselves up to cross the final bridge - of separation.
Marina Tsvetaeva (1892-1941) was one of the greatest Russian poets of the 20th century. She lived through and wrote about the Russian Revolution of 1917 and the Moscow famine that followed it. In 1922, Tsvetaeva left Russia and lived with her family in impoverished exile in Paris, Berlin and Prague, where she had an affair with Konstantin Rozdevitch, a former military officer. She wrote about this relationship in several poems, including Poem of the End.
Tsvetaeva returned to Moscow in 1939. Her husband Sergei Efron and her daughter Alya were arrested on espionage charges in 1941 and her husband was later executed. Tsvetaeva committed suicide in 1941. Her work inspired a number of great poets including Osip Mandelstam, Boris Pasternak, Rainer Maria Rilke, Anna Akhmatova and Joseph Brodsky.
Written by Marina Tsvetaeva and translated by Elaine Feinstein
Performed by Imogen Stubbs and David Seddon
Produced by Emma Harding.
Last on
Related Links