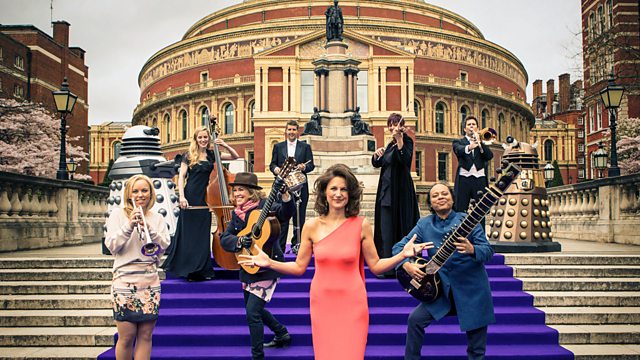 Prom 70: Britten & Lloyd
The BBC Singers, the Choristers of the Temple Church and David Hill, live at the BBC Proms, perform Benjamin Britten's 'A Boy was Born', and George Lloyd's Requiem for Princess Diana.
Live from the Royal Albert Hall, London
Presented by Christopher Cook
Britten: A Boy was Born
Lloyd: Requiem (London premiere)
Iestyn Davies (countertenor)
Greg Morris (organ)
Choristers of the Temple Church
BBC Singers
David Hill (conductor)
Benjamin Britten's masterly Christmas work 'A Boy was Born' is one of his earliest compositions - completed when he only 19 - but is nonetheless a classic of the modern choral repertoire. Cast in, for choral music, the highly unusual form of a theme and variations, it's laid out for choirs of adult and treble voices. Brilliantly scored for its vocal forces, it counts as one of the most original works in the entire choral canon. In tonight's performance, the Temple Church choristers are joined by the BBC Singers - the group which gave the premiere of the work in 1934. This centenary Proms tribute to Benjamin Britten is matched by one to another composer born 100 years ago this year: George Lloyd, whose Requiem was his final composition, composed in memory of Diana, Princess of Wales, and tonight receiving its London premiere.
Last on