1,400 hazardous asteroids?

Find out more about the stories featured in Dr Helen Czerski's latest science round-up.

 

 

 

 

Guest experts

Joining the team in the studio for Episode 6 are Ian Henderson, a professor of microbial biology, and Molly Stevens, a professor of biomedical materials.
Credits
Presenter

Dara O Briain
Expert

Mark Miodownik
Reporter

Helen Czerski
Reporter

Alok Jha
Executive Producer

Helen Thomas
Series Producer

Kaye Godleman
Series Editor

Nigel Paterson
Why does a magnetised needle face north?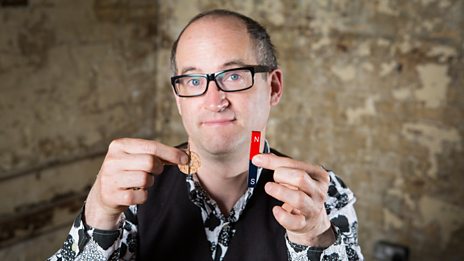 Mark demonstrates how to magnetise a needle in order to create your own working compass.