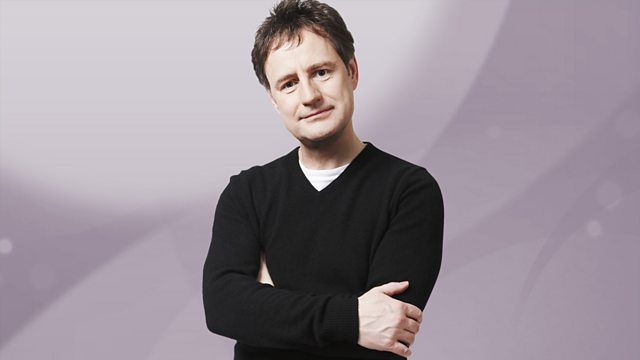 Richard Allinson with Hyde Park Highlights
Richard Allinson sits in for Chris Evans, with highlights from Radio 2 Live in Hyde Park.
The live tracks from yesterday's music extravaganza include Jessie J, the Manic Street Preachers, Texas and Josh Groban.
Sharleen Spiteri from Texas brings us our On This Day facts and Rev Rob Gillion talks about a maths exam challenge in today's Pause For Thought.
Last on
Pause for Thought
From Rev Rob Gillion, Rector of Holy Trinity Church and St Saviours.
The exam results were announced last month and now some are off to University others moving in to the workplace, some are celebrating others are not sure what to do. Some are having to re sit subjects they failed particularly I understand Maths and English. I know the feeling for I had to repeat a year of my schooling when I failed my exams. It wasn't a good experience. I still have no maths O level. I took it twice, First time no grade,  second time grade 9 still a fail. I gave up and the school gave up on me.
So I am considering studying for my Maths GCSE and take it next year along with other young people! My belief in life is it's never too late.
I think it's the same applies for our intrepid Vanessa Feltz who has joined 'Strictly Come Dancing.' Trying something she always wanted to do. Good on you! Never too late,  to try something new.
In strictly there is passionate  teacher, and a passionate student, building a relationship of trust, professional and novice, those with natural co- ordination and others with two left feet,  all determined to practice, practice ,practice. My strong belief is God doesn't expect us to be perfect, just excellent.
Jesus called his friends who followed him disciples, learners, perpetual students in the school of life. Ready to be challenged in leaving the familiar and stepping out into a world of fresh opportunities and facing the risks involved, but they had a great teacher.
So can anyone recommend a passionate, and patient maths teacher for me, in exchange perhaps I can teach them some theology!!
Today's Most Popular Tracks
Most added tracks from this show