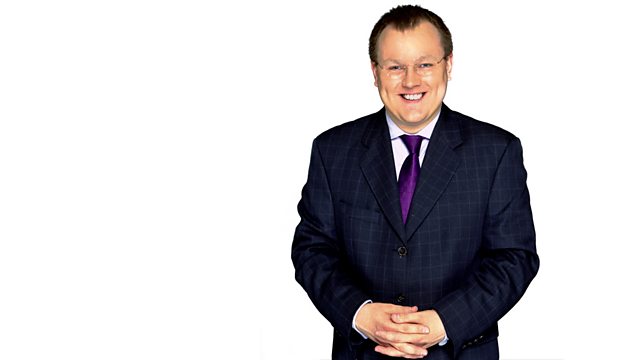 01/09/2013
Declan Curry with lively analysis of the big business stories making the headlines.
Last on
Mike Coupe, Group Commercial Director of Sainsbury's
Mike Coupe was appointed Group Commercial Director of supermarket chain Sainsbury's in 2010, and is responsible for Trading, Marketing, IT and Online.
He joined Sainsbury's from Big Food Group where he was a Board Director of Big Food Group and Managing Director of Iceland Food Stores. Mike has been a member of the Operating Board of Sainsbury's since 2004 and an Executive Director since 2007.
Mike previously worked for both ASDA and Tesco, where he served in a variety of senior management roles. He is also a Non-Executive Director at Greene King brewery.
Pamela Petty, Managing Director of the Ebac Group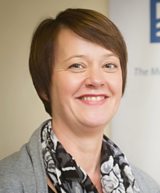 Pamela Petty is Managing Director and Financial Director of the Ebac Group, a group of UK companies that designs and manufactures dehumidifiers, water coolers and heat pumps.
Ebac was founded and previously managed by Pamela's father, John Elliott. Pamela started working at Ebac in 1986 and soon showed she had inherited her father's curiosity and inventiveness.
After a period as head of the Group's IT projects, Pamela was appointed Manufacturing Director in 1997. Here she led the business to successfully compete with overseas manufacturing companies.
She was appointed Group Managing Director in 2003.
Lily Lapenna, Founder and Chief Executive of MyBnk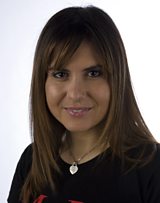 Lily Lapenna is the Founder and Chief Executive of MyBnk, a UK-based social enterprise aiming to give young people the skills, knowledge and confidence to effectively manage their money and to make enterprising choices in their lives.
MyBnk has created a set of educational programmes that have engaged 60,000 young people in the United Kingdom. Through a social franchise model and a consulting arm, MyBnk has expanded internationally, from Italy to China.
In 2008, Lily was appointed 'Social Entrepreneur of the Year' by the New Statesman. She speaks regularly at international conferences and enjoys mentoring start-up social entrepreneurs.