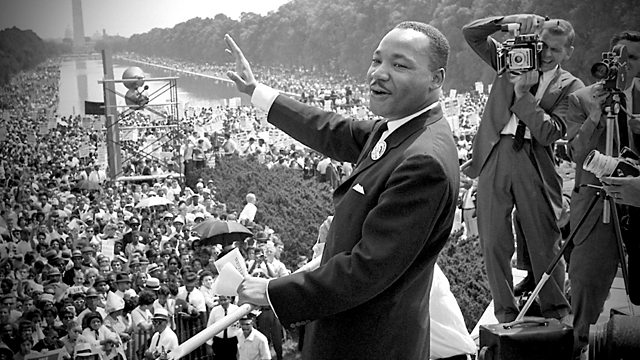 We Have a Dream
"I Have A Dream" is one of the most influential speeches in history. 50 years ago, on 28th August 1963, Martin Luther King wowed America and the world with his vision of the future in a bid to end segregation in the USA.
He was a visionary and an inspiration; and the simple yet heartfelt poignancy of his words still echos through classrooms five decades later.
But, although society may have come a long way since the norms of racial inequality in the 1960's, we still haven't achieved all of Dr King's dreams. With the passing of time comes change, and with change comes a new set of obstacles to overcome.
In this 1Xtra story, Mistajam meets up with MOBO award-winning hip hop artist Akala, founder of the Hip Hop Shakespeare Company, as he runs a workshop with a group of UK students and challenges them to write an updated version of the original speech. They explore the history of 'I Have A Dream' and compare it to the social and political issues they face on a daily basis.
Also one to inspire, Akala thrives on getting young people excited about words and rhyming. But will the students manage to bring the speech storming into the 21st century with their own visions of the future?
#WeHaveADream.
Last on