Email your suggestions to 3Breakfast@bbc.co.uk to help fill our Musical Map.

Discover the latest three musical recommendations from today's Proms artist.
Add music you love and enjoy it with
Timings (where shown) are from the start of the programme in hours and minutes
00:01

00:10

00:15

Antonin Dvorak

Moderato from Serenade in D minor, Op.44

Ensemble: Winds of the Philhamronia Orchestra. Conductor: Andrew Litton.

Nina Kotova, SONY, 004

00:19

Frédéric Chopin

Waltz trans. Davidov for cello and piano(Op.18)... "Grande valse brillante"

Performer: Pieter Wispelwey. Performer: Dejan Lazic.

Chopin: Cello waltzes: Pieter Wispelwey/Dejan Lazic, Channel Classics, 1

00:25

du Tertre, Etienne

Premiere Suytte de Bransles d'Ecosse

Ensemble: The Flautadors.

Music for the Queen of Scots, DEUX-ELLES, 005

00:26

00:34

00:44

00:48

00:51

Émile Waldteufel

L' Estudiantina - waltz for orchestra (Op.191)

Conductor: Alfred Walter. Orchestra: Slovak State Philharmonic Orchestra.

The Great Waltzes, Naxos, 7

01:01

01:09

Robert Schumann

Mit Humor & Lansam from 5 Pieces in Folk Style, Op.102

Performer: Raphael Wallfisch. Performer: Peter Wallfisch.

Works for cello and piano by Schumann, CHANDOS, 001

01:18

01:24

Béla Bartók

Romanian folk dances for piano (Sz.56), [complete]

Performer: Kathryn Stott.

Dance: Works for piano: Kathryn Stott, Chandos, 5

01:33

01:41

01:47

01:54

02:02

02:06

02:14

02:19
Playlist

The playlist will appear on the website during transmission of the programme. The final playlist with full recording details will be put up by noon on the day of broadcast.
Best of British on BBC Playlister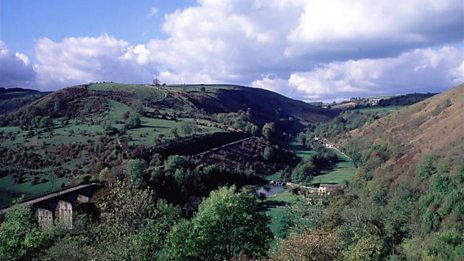 Experience classic British works from Elgar, Purcell & more… Listen in Spotify now
Free downloads
Tracks from the top CDs in this week's Specialist Classical Chart. Clemency Burton-Hill and Petroc…

BBC Radio 3 tells you everything you need to know about Franz Schubert. These free downloads will…