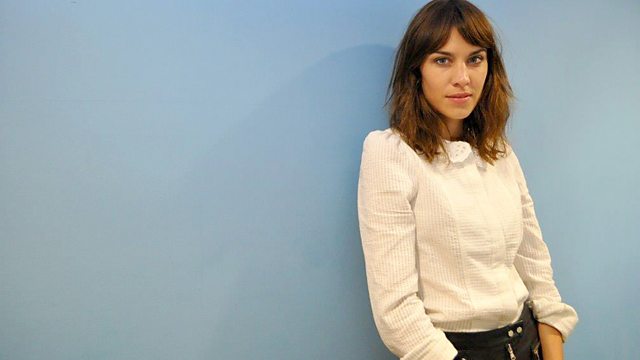 Charlie Higson and Alexa Chung
Charlie Higson drops by to chat to Claudia about his new zombie book The Fallen
Alexa Chung shares her musings with Claudia in her new book IT
Plus films with Helen O'Hara, theatre with Michael Billington and the weekly arts round up.
Last on
Charlie Higson talks about The Fallen, the fifth of the Zombie series, The Enemy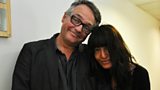 Charlie Higson's latest book The Fallen is the fifth in his Zombie series The Enemy.
In this post apocalyptic world, only the children remain and they have to fight to survive.  In The Fallen, we catch up with the surviving children who've sought refuge in the Natural History Museum.
The Fallen by Charlie Higson is published by Puffin, and out on September 12th.
Helen O'Hara reviews latest film releases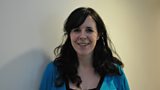 1. Riddick
Director: David Twoy
Cast: Vin Diesel, Karl Urban, Katee Sackhoff
Vin Diesel returns as Riddick the antihero, a dangerous escaped convict wanted by every bounty hunter; he's now Lord Marshal of the Necromongers but is bored. He's hoodwinked into believing that his people's lost planet has been found, but in battle learns how soft he has become and is left for dead.  Realising that escape from the planet is his only option, he activates a beacon .. which attracts the bounty hunters. 
Riddick is in cinemas now.
 

2. About Time
Director: Richard Curtis
Cast: Rachel McAdams, Bill Nighy, Domhnal Gleeson, Lindsay Duncan
New Year's Day follows a disastrous party, Tim's father (Bill Nighy) tells his son that the men in his family have always had the ability to travel through time. Tim (Domhnal Gleeson) can't change history, but can change what happens and has happened in his own life –  he decides to make his world a better place… by getting a girlfriend (Rachel McAdams). Sadly, it's  not  as easy as you  think.
About Time is out now. 

 
3. Ain't Them Bodies Saints 

Director: David Lowery
Cast: Rooney Mara, Casey Affleck, Ben Foster, Keith Carradine
Bob Muldoon and Ruth Guthrie love each other, but a botched robbery deep in the Texas hills and a critically wounded local officer leads to Bob being led away by the police to be thrown in jail, Ruth tells him she is pregnant. Bob is fixated with the idea of breaking out of jail and re-joining his wife and baby daughter at any cost.
Ain't Them Bodies Saints is in cinemas now
4. Iron Man 3
Director: Shane Black
Cast: Robert Downey Jr, Gwyneth Paltrow, Don Cheadle, Ben Kingsley, Guy Pearce,

Tony Stark's personal world is brought crashing down by his arch-nemesis, the Mandarin. He sets out on a harrowing quest to take revenge, relying on his own ingenuity to protect himself and those closest to him. He fights his way back up  and answers the question that's been  haunting him: does the man make the suit or does the suit make the man?

Iron Man 3 is out on DVD and Blu ray on Monday.

Alexa Chung talks about her novel IT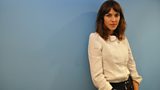 Alexa Chung frequently graces the pages of every fashion magazines' 'best dressed' lists.  A trendsetter not often out of the public eye, she became a TV presenter and a contributing fashion editor for Vogue UK off the back of a successful modeling career.  And now she can add author to her list as she's written a book called IT - a collection of musings, doodles and personal photos. 
IT by Alexa Chung is published by Particular Books and available now
Andy West goes behind the scenes at The Yard Class of '13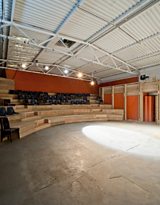 The Yard's upcoming collection, The Class of '13  runs from 10 September – 16 November 2013.
Curated by Jay Miller, Class of '13 brings together the artists and companies that we think are the most exciting of 2013. For the first time, we will also create work outside of the theatre space through one on one, site specific performances around Hackney Wick. We have called these site specific pieces
Walkie Talkies. Tickets for Class of '13 are on sale now at www.theyardtheatre.co.uk
Michael Billington reviews the latest theatre productions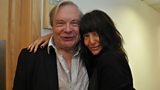 1. Blue Stockings
This is a first play by Jessica Swale, better known as a director. It's about the struggles of a group of women at Girton College Cambridge in 1896 who were allowed to study but not to get a degree. They left with nothing but the stigma of being an unmarriageable bluestocking.
Blue Stockings runs at Shakespeare's Globe until October 11.
2. Thark
An old 1927 farce by Ben Travers now pops up in this handsome new theatre in London's Finsbury Park. The play itself is all about the randy Sir Hector Benbow whose dinner-date with a perky shopgirl is thrown into confusion by his wife's unexpected return. Clive Francis, who's adapted the script, plays the bouncy Benbow.

Thark is at Park Theatre, London until September 22.
3. Edward II

We don't often get to see Christopher Marlowe's play written in 1592. It's all about the downfall of an English king who became fatally besotted by his favourite, Gaveston, and paid the penalty. Joe Hill-Gibbins directs this revival.
 Edward II runs at the Olivier until October 26.

4. Peckham: The Soap Opera
This is an odd one: an attempt to put a soap opera on stage. 10 writers came together this summer to chart the lives and loves of fictional characters in south London's Peckham in short five minute episodes. Now the result comes to the Royal Court's studio space.
Peckham: The Soap Opera runs at the Royal Court's Theatre Upstairs until September 14
Andy West brings the latest news from the Arts desk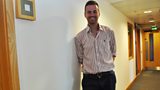 BELFAST  The award-winning Fusion Theatre brings you its own, Ian Milford directed, bright, zany, mad-cap youthful version of The Mikado: this much-loved Gilbert and Sullivan operetta! It runs from today until Sunday.  The first provincial production of The Mikado opened on 27 July 1885 in Brighton.
BRIGHTON MUSEUM – is inviting you tomorrow to Bring your iPhone, iPad or Android device for a mystery tour of Brighton & Hove using something called a Story Drop app. It's a tour where you use your digital device to access extra material to help you immerse yourself in the wonders of Brighton.
HARROGATE – A troupe called Northern Broadsides return with a large cast of charismatic northern actor-musicians in a riotous evening of comic mayhem and exquisite farce, complete with a gypsy band and heavenly choir. Northern Broadsides describe themselves as somewhere between: 'Rising Damp' 'Monty Python' and 'Mrs Browns Boys'.
SOLIHULL The Solihull Arts Complex is hosting the Flowers Silver Brass Band tomorrow night who will be presenting an evening of rousing proms music including Pomp & Circumstance, Rule Britannia, I Vow to Thee My Country, Colonel Bogey and Jerusalem to mark the last night of the Proms.
LIVERPOOL  You have one week left to see Royal Court Liverpool's hit production, Lennon, starring John Power from The La's and Cast (walk away). The show follows John Lennon's life from Woolton Church Fete to New York, stopping off in Hamburg and The Cavern along the way. Packed with the music of Lennon and McCartney there are more than 40 hit songs including: Lucy In The Sky With Diamonds, In My Life, Hard Days Night and,of course, Imagine and All You Need Is Love