Add music you love and enjoy it with
Olly Murs

Right Place, Right Time

(CD Single), Epic, 1

A Flock of Seagulls

Wishing (If I Had A Photograph Of You)

Electric Dreams (Various Artists), Virgin, 6

Billy Ocean

Love Really Hurts Without You

The Greatest Hits Of 1976 (Various), Premier

Pilot

Magic

25 Years Of Rock'n'Roll Vol.2 (1974), Connoisseur Collection

Beverly Hills Cop (S/Track), MCA

Young Gifted & Black (Various), Trojan

KT Tunstall

Other Side Of The World

(CD Single), Relentless Records

The Next Voice You Hear - Jackson Bro, Elektra

The Shadows - First 20 Years At The T, EMI

Greatest Hits Of The 80's (Various), Disky, 5

Madonna

Beautiful Stranger

Madonna - Greatest Hits Volume 2, Maverick, 13

Greatest Hits Of 1978 (Various Artis, Premier

Elvis Costello

and

The Attractions

Oliver's Army

Fantastic 70's (Various Artists), Sony Tv/Columbia

Four Tops

Reach Out I'll Be There

No Greater Love (Various Artists), Global Records & Tapes

Wham!

Wake Me Up Before You Go Go

Fantastic 80's Disc 1 (Various Artis, Columbia

(CD Single), Nettwerk Music Group, 1

The Rolling Stones

Gimme Shelter

The Rolling Stones - Forty Licks, Abkco

20 Number 1's Of The 70's (Various), MFP

The Beatles - 1, Apple, 7

25 Years Of Rock `n' Roll - 1980, Connoisseur

Million Sellers Vol.14 - The Seventie, Disky

(CD Single), Streamline Records, 1

Now That's What I Call Music! 86 (Various Artists), Now, 1

The Greatest Hits Of 1977 (Various), Premier

Barry White

You're The First, The Last, My Everything

Barry White - The Collection, Mercury

The Very Best Of Van Morrison, Polydor, 2

Harpo

Movie Star

Super 70's (Various Artists), Virgin
Pause for Thought

From Simon Cohen, who runs a communications agency.

On Wednesday, the world will mark twelve years since the tragic and violent acts on 9/11. With so much violence still on our screens today, we might ask 'what does the future hold?'

Well, an old Cherokee tells his grandson: "There is a battle between two wolves inside us all. One is evil. It is anger, jealousy, greed. The other is good. It is peace, hope, love." The boy asks "Grandfather, which wolf wins?" The old man replies, "The one you feed."

As we approach the anniversary of 9/11, many in the media will feed the wolf of violence, repeating those upsetting images of planes crashing into the Twin Towers. But the day also happens to be the anniversary of the modern nonviolent movement. On September 11th in 1906, Mahatma Gandhi called a meeting in Johannesburg to protest an unjust law. During this meeting, a Muslim merchant, Sheth Haji Habib, shouted out that with God as his witness, he would not submit to this cowardly law.

While Gandhi had many influences, it was at that moment, when a Muslim invoked God on September 11th, that marked the birth of the nonviolent movement - which lives on to this day.

As we approach the anniversary, it's worth remembering the different stories on this day, and the sacred choice that lays before us.

Which wolf will we feed? Our future depends on this. While our screens are filled with violence, we still have the choice to feed the wolf of nonviolence and kindness in our daily lives.

We have the choice to reject stereotypes and injustice, in the knowledge that any one of us, like Sheth Habib, can help change the course of history when we speak up for our deepest values. And we have the choice to shout out 'we choose a different path, a path of nonviolence, a path of hope, a path of love.' Which path will you choose?
BBC Playlister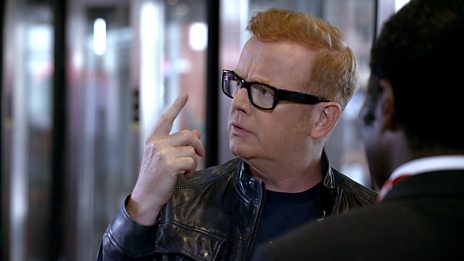 Chris has a song stuck in his head - but what is it? That's why he needs BBC Playlister!
500 WORDS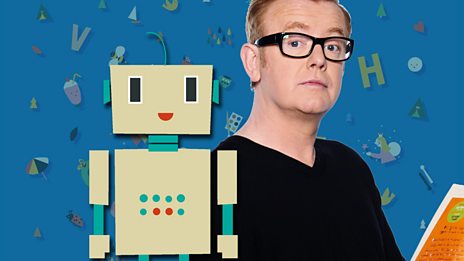 Featuring celebrity videos and top writing tips!
Podcast
Catch up with the latest Breakfast fun with Chris Evans. Hear the best stories and the biggest…