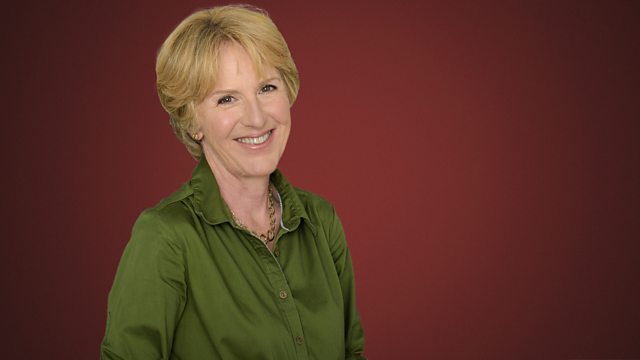 06/09/2013
Music by Boccherini, Chopin & Prokofiev from the 9th Great Mountains Music Festival from Korea presented by Catriona Young.
12:31 AM
Boccherini, Luigi [1743-1805]
Quintet for 2 violins, viola and 2 cellos no. 85 (G.349) (Op.42'2) in C major
Clara-Jumi Kang (violin), Hyun-Su Shin (violin), Toby Appel (viola), Edward Arron (cello), Min Ji Kim (cello)
12:50 AM
Chopin, Fryderyk [1810-1849]
Four Works
Peter Frankl (piano)
1:03 AM
Prokofiev, Sergei [1891-1953]
Sonata for violin and piano no. 1 (Op.80) in F minor;
Kyung-Wha Chung (violin), Robert McDonald (piano)
1:33 AM
Vivaldi, Antonio (1678-1741)
Dixit Dominus for SSATB soloists and double choir and orchestra in D major (RV.595)
Unidentified soloists, Choir of Latvian Radio and the Riga Chamber Players, Sigvards Klava (conductor)
2:03 AM
Schubert, Franz (1797-1828)
Symphony No.5 in B flat major (D.485)
Budapest Symphony Orchestra, Tamás Vásáry (conductor)
2:31 AM
Beethoven, Ludwig van (1770-1827)
String Quintet in C major (Op.29)
Yggdrasil String Quartet
3:04 AM
Mussorgsky, Modest [1839-1881]
Pictures from an exhibition for piano
Fazil Say (piano)
3:37 AM
Ciurlionis, Mikalojus Konstantinas (1875-1911)
De Profundis (cantata)
Kaunas State Choir, Lithuanian National Symphony Orchestra, Petras Bingelis (conductor)
3:46 AM
Rachmaninov, Sergey (1873-1943)
2 pieces for cello & piano, Op.2
Monika Leskovar (cello), Ivana ?varc-Grenda (piano)
3:55 AM
Abel, Carl Friedrich (1723-1787)
Symphony in E flat major (Op.10 No.3)
La Stagione Frankfurt, Michael Schneider (conductor)
4:04 AM
Castelnuovo Tedesco, Mario (1895-1968)
Capriccio Diabolico for guitar (Op.85)
Goran Listes (guitar)
4:14 AM
Mendelssohn, Felix (1809-1847)
Fantasy on an Irish song 'The Last Rose of Summer' (Op.15)
Sylviane Deferne (piano)
4:23 AM
Martucci, Giuseppe (1856-1909)
Noveletta (Op.82 No.2)
Oslo Philharmonic Orchestra, Nello Santi (conductor)
4:31 AM
Svendsen, Johan (1840-1911)
Norwegian artists' carnival (Op.14)
Norwegian Radio Orchestra, Ari Rasilainen (conductor)
4:38 AM
Karlowicz, Mieczyslaw (1876-1909)
4 Songs
Jadwiga Rappé (contralto), Ewa Poblocka (piano)
4:46 AM
Chopin, Frédéric (1810-1849)
Rondo à la Mazur for piano in F major (Op.5)
Ludmil Angelov (piano)
4:54 AM
Roman, Johan Helmich [1694-1758]
Symphonia No.20 in E minor
Stockholm Antiqua
5:03 AM
Lassus, Orlande de (1532-1594)
Pelli meae consumptis carnibus
The King's Singers
5:11 AM
Rossini, Gioachino (1792-1868)
Prelude, Toccata and Variations
Mindaugas Gecevicius (horn), Ala Bendoraitiene (piano)
5:22 AM
Bach, Johann Sebastian (1685-1750)
Overture from Suite no.1 in C major (BWV.1066)
Stavanger Symphony Orchestra, Philippe Herreweghe (conductor)
5:32 AM
Mozart, Wolfgang Amadeus (1756-1791)
Piano Sonata in A major (K.331)
Young-Lan Han (female) (piano)
5:53 AM
Haydn, (Franz) Joseph [1732-1809]
Trio for keyboard and strings (H.XV.19) in G minor
Katharine Gowers (violin), Adrian Brendel (cello), Paul Lewis (piano)
6:09 AM
Grieg, Edvard Hagerup (1843-1907)
Holberg Suite (Op.40) vers. for string orchestra
Bergen Philharmonic Orchestra, Andrew Litton (conductor).
Last on