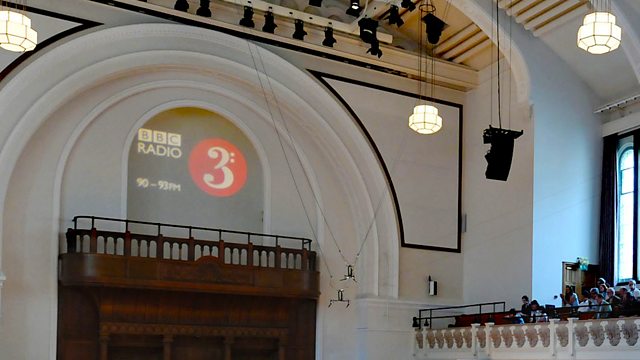 PCM 8: Dowland
Fretwork, Ian Bostridge and Elizabeth Kenny live at the BBC Proms explore the music, life and world of the great English Lutenist John Dowland, born 450 years ago this year.
Live from Cadogan Hall, London
Presented by Petroc Trelawny
Dowland: The King of Denmark's Galliard
Dowland: Can she excuse my wrongs (The Earl of Essex's Galliard)
Dowland: Flow, my tears (Lachrimae antiquae)
Dowland: My thoughts are winged with hopes (Sir John Souch's Galliard)
Dowland: Farewell Fancy (Chromatic fantasia)
Dowland: Sorrow, stay, lend true repentant tears
Dowland: Come again, sweet love doth now invite
Dowland: Mr John Langton's Pavan
Dowland: I saw my lady weep
Dowland: Lachrimæ Amantis
Dowland: If my complaints could passions move (Captain Digorie Piper's Galliard)
Dowland: Lachrimæ tristes
Dowland: In darkness let me dwell
Dowland: Shall I strive with words to move (Sir Henry Noel's Galliard)
Fretwork
Ian Bostridge (tenor)
Elizabeth Kenny (lute)
In a concert to mark his birth, 450 years ago, singer Ian Bostridge, lutenist Elizabeth Kenny and viol consort Fretwork explore the music of John Dowland. Courtier, composer, internationally famous performer and occasional spy, Dowland was described by a contemporary as someone "whose heavenly touch upon the lute doth ravish human sense". Today's concert explores both that ravishing music - in songs, dances and instrumental works - and also Dowland's world and life - through musical portraits of his friends, associates and employers. And it includes the song which became his musical calling-card, one of the best known vocal works of the 17th century, and which came to be seen as the epitome of English melancholy: 'Flow my tears'.
Last on