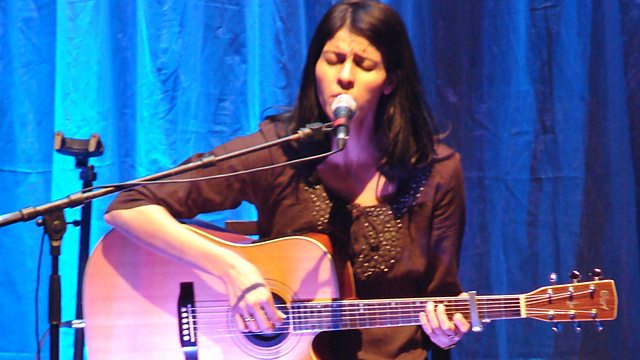 Souad Massi in Session
Lucy Duran is joined by John L Walters and Arwa Haider for a round up of the latest CD releases and young Algerian singer Souad Massi in session.
Souad Massi is part of a new generation of Algerian singers with one foot firmly in the present, and one in the past. Having studied Arabo-Andalusian and classical music, she now lives in Paris, performing rock music informed by the traditions, and with an outspoken message of freedom and liberty.
This week's CD roundup includes new albums from Central American group The Garifuna Collective, Iranian kamancheh player Kayhan Kalhor, South Indian violinist Jyotsna Srikanth and Brazilian innovator Siba.
Last on