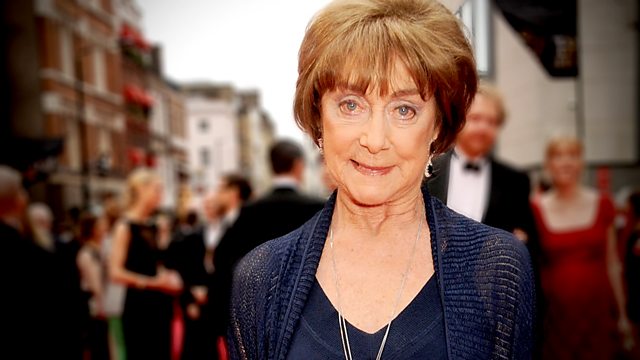 Gillian Lynne
Gillian Lynne is best known as the choreographer of Cats and Phantom of the Opera, among other West End hits. She received a lifetime Olivier Award earlier this year. But her career began more than seven decades ago, when she was spotted as a dancer by Ninette de Valois. She danced during the War, with doodlebugs falling around her and just two pianos in the pit - no orchestras, as all the men were away fighting. She danced in the first night at Covent Garden after the War, when audiences dusted off their evening clothes. She then moved into movies, playing a gypsy temptress in The Master of Ballantrae opposite Errol Flynn. The sexual chemistry wasn't confined to the screen - she and Flynn had an affair, though his drink problem meant 'He wasn't a great lover. At the end of the day, he couldn't... But he was a beautiful man.'
As she developed as a choreographer, Gillian Lynne worked with the leading composers of the day, including Sir Michael Tippett. In fact she asked him to make changes in his Ritual Dances (from The Midsummer Marriage) so it would become a bit clearer what on earth was going on. 'I said to Colin Davis, I don't know what this is about. But I think it's about orgasms. He said, "Quite right, dear girl. Quite right!"'
Now 87, Lynne talks frankly about her career, and people she has worked with, like Frederick Ashton and Dudley Moore. She is still working - 'If I didn't I'd keel over' - and thanks to her daily workout, she is still enviably fit. She tells the story of finding love for the first time when she was in her 50s - with a man 27 years younger than herself. She's naughty, irreverent, and fun; this is also priceless social history.
Music choices include Fauré, Walton, Vaughan Williams, Tippett and Errol Garner.
First broadcast in September 2013.
Last on
Archive Unlocked: Two Decades of Private Passions