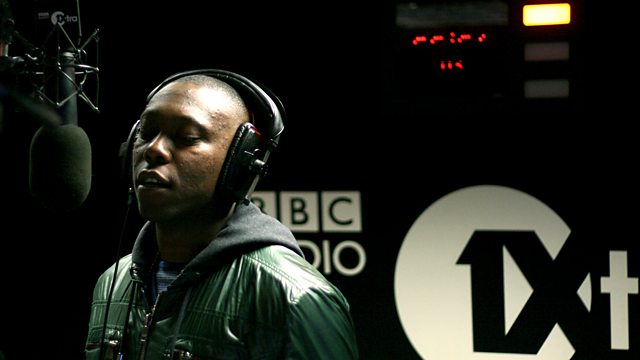 The Story of Dizzee Rascal
Dizzee Rascal breaks down his life and career with Zane Lowe - from being a pirate radio MC in Bow, to performing at the centre of the Olympics opening ceremony in front of 900 million people. Dizzee's route has taken him via all the major festivals, collaborations with the biggest names in UK music, a Brit Award, 4 number ones and a platinum seling album. His sound has moved from the angry, dark underground, to the bouncy and upbeat mainstream.
With the help of friends and collaborators Zane hears about Dizzee growing up in East London, his time at school and how he won the Mercury Prize aged 19. We listen back to some early pirate radio mixtapes, hear him rapping over drum n bass aged 15 and playing to a global audience at London 2012.
In his own words, Dizzee digs deep into his past and gives us a glimpse into the journey that led this Boy in da Corner to centre stage. We also hear from some of the music elite he's worked with along the way including Armand Van Helden, Arctic Monkey Matt Helders, Tinie Tempah, Tinchy Stryder, Jessie J and Angel.
Last on