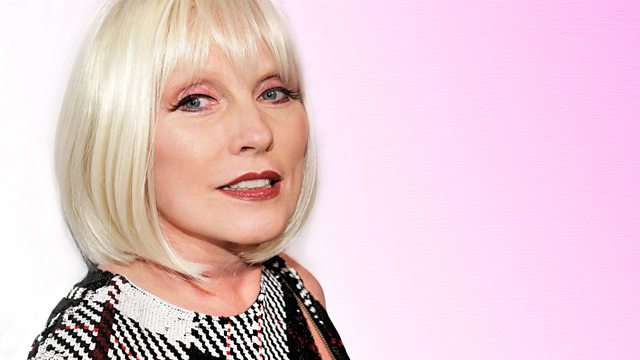 Debbie Harry
Debbie Harry, the iconic singer with the hugely successful American pop rock act Blondie, presents an hour of her favourite music.
Blondie had been making music and enjoying reasonable success since 1974, but with the release of their Parallel Lines album in 1978, they became a global phenomenon, and lead singer Debbie Harry became the poster girl for millions of people around the world. They enjoyed continued global success until the band splintered and split in 1982.
After a few years as a solo artist, Debbie got back together with Blondie in 1997, and the band are still active today. They are set to release their new album Ghosts of Download later this year.
In this show Debbie includes some of her all time favourite artists such as The Ramones and The Velvet Underground, whilst also showcasing some of her current favourite music from the likes of James Blake and Calvin Harris.
Last on