Add music you love and enjoy it with
Blur

Girls And Boys

Now 28 (Various Artists), Now

Million Sellers Vol.14 - The Seventie, Disky

Elvis Costello

Watching The Detectives

Elvis Costello & Attractions- The Man, Imp Records

Glorious (Various Artists), Columbia

Fantastic 80's - 3 (Various Artists), Sony Tv/Columbia

Gwen Guthrie

Ain't Nothing Going On But The Rent

Now 1986 (Various Artists), Now

Cheryl

Fight For This Love

(CD Single), Polydor, 1

Dance Hits Of The '60's & '70's, Old Gold

Fantastic 80's Disc 2 (Various Artis, Columbia

(CD Single), Parlophone, 1

Light Years - The Very Best Of ELO, Epic

Life In The Fast Lane (Various Artists), Telstar

Chic

My Forbidden Lover

Love On The Dance Floor (Various Artists), Connoisseur Collection, 2

Long Way Down, Columbia, 1

Starship

Nothing's Gonna Stop Us Now

Fantastic 80's - 3 (Various Artists), Sony Tv/Columbia, 1

Country Moods (Various Artists), Polygram Tv

10cc

The Dean & I

The Very Best Of 10cc, Mercury

Journey

Don't Stop Believing

Rock Of America (Various Artists), Trax Label

Dolly Parton: The Ultimate Collection, BMG/RCA

Harold Melvin

and

The Bluenotes

Don't Leave Me This Way

The Greatest Hits Of 1977 (Various), Premier

(CD Single), Dramatico, 2

(CD Single), Island Records, 1

Disco Fever (Various Artists), Global Television

Christopher Cross, Warner Bros

(CD Single), Warner Bros, 11

George Benson

Lady Love Me (One More Time)

George Benson - The Very Best Of, Warner E.S.P., 4

Olly Murs

Right Place, Right Time

(CD Single), Epic, 1

And The Road Goes On Forever Vol 1, Debutante

The 80's Collection: 1984 (Various), Chrysalis

The Best Of Jennifer Warnes, Arista

(CD Single), Logic Records
Pause for Thought

From Baroness Julia Neuberger, Senior Rabbi at the West London Synagogue.

Tomorrow night, Jews all over the world will be starting our New Year, Rosh Hashanah. We're a strange lot. Instead of wild celebrations, we start with solemn reflection on what we have done wrong over the past year, and what we can do to put it right- especially what we can do to put things right with people we've wronged in the next ten days, before Yom Kippur, the Day of Atonement. We celebrate by eating apple and honey, symbols of a sweet New Year, but the reminder to reflect and apologise comes with the blowing of the ram's horn, the shofar, an eerie creepy sound that symbolises New Year repentance. But this New Year we have also just seen the induction into office of the new Chief Rabbi, Ephraim Mirvis, a wonderful occasion, with people gathered from all sections of the Jewish community to welcome him and celebrate. It was a PROFOUNDLY joyous service with the Chief Rabbi giving us an inspiring address. 'Come with me,' he said, encouraging us all to learn, teach, study, and make the world a better place- together. If you're not Jewish, the significance of us all being together and happy may escape you. But two Jews, three opinions, isn't a joke- we tend to fight like cats and dogs. So when people we've disagreed with for years smile and greet us, it's a wonderful feeling. It really symbolises the possibility of a sweet new year. The challenge is to do it for the next twenty years- and for all of us to try the smiling, welcoming approach, rather than anger and fighting. We have to learn to agree to disagree, and work out ways of working together. That applies to all of us. So let it be a truly Happy New Year, and may all of you, Jewish or not, practise smiling and welcoming, rather than disagreeing. It works!
BBC Playlister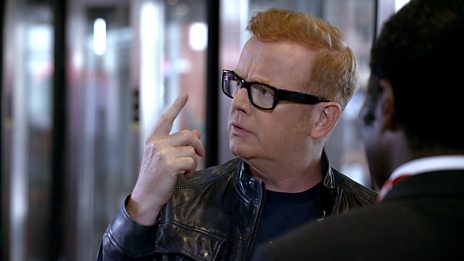 Chris has a song stuck in his head - but what is it? That's why he needs BBC Playlister!
500 WORDS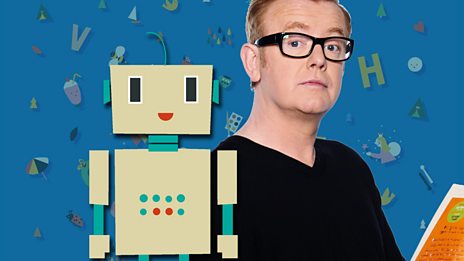 Featuring celebrity videos and top writing tips!
Podcast
Catch up with the latest Breakfast fun with Chris Evans. Hear the best stories and the biggest…