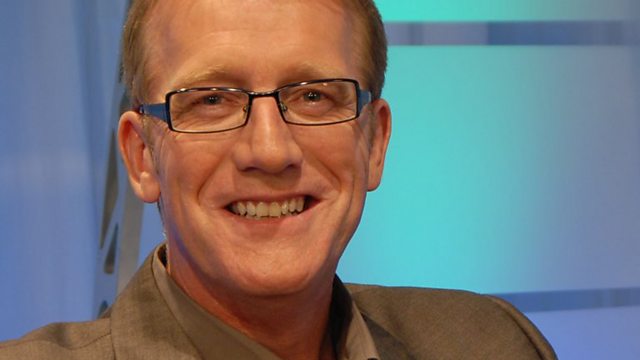 Richard Gordon sits in
Tuesdays = food on MacAulay & Co. So this week Jak O'Donnell's Great Thing this week will be omelette and as the Avozilla hits supermarket shelves we get some alternative uses for avocado.
We'll have some sage advice for all the parents out there whose children are about to leave home to study at university.
More and more people in their 50s want to write their memoirs. Tune in to find out how to go about doing just that. Does everyone have a story to tell? Nope. That's lesson #1.
If you've no idea what anyone's saying when you're in the North East make sure you're luggin in to hear foo to spik I' Doric from the makers of a new mini dictionary.
And there's kit out there that can be used to carry a small child on your bike but which one, if any, is right for you? Blogger and journalist Fiona Outdoors investigates.
Last on
Jak's Omelette Recipe
2 large good eggs
salt & white pepper
1 tbsp water
knob of butter
1. heat 8/9" non stick pan add butter until foaming
2. whisk eggs last second add water toss all into high heat pan
3. season once cooking not before as the salt can break down the egg
4. stir quickly from out side in then once still runny in the middle fold or roll
5. then tip onto a warm plate serve immediately
Karon Grieve's Chocolate Avocado Spread (AKA The Breakfast of Champions)
Ingredients:
- 2 avocados (ripe)
- 100g dark chocolate
- 1/4 tsp chopped chilli pepper
Method:
- Melt the chocolate in a bowl over a pan of simmering water (don't let the bowl touch the water).
- Peel and stone avocado and whizz in food processor with the chopped chilli.
- Add the melted chocolate to the avocado mixture and whizz again.
- Spoon into small jar or bowl.
- Will keep for 3 days in fridge. A grown up spread for toast and crumpets.