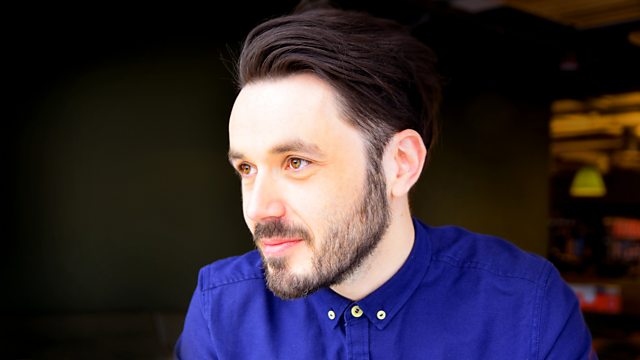 29/08/2013
The weekend starts here with the best mix of alternative rock, excellent live performances and rare records.
Last on
Roddy's Weekly Themes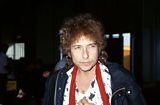 Roddy's Blog: Hacked To Bits
Ah, the humble album review.  As that purveyor of fine pop music – and well known philosopher – Huey Lewis might say, it has the capacity to "make one man weep, make another man sing".  The general rule of thumb that we musicians are advised to stick to is not to read any of them: no matter how tempted we may be; no matter how favourable our neighbour from across the hall tells us they have been.  Because for every reviewer lauding our god-like command of language and subtle use of Mariachi music against a drum n bass beat on track 8, there is sure to be some ungrateful hack who just doesn't get the vibe we were going for, man.  So ignorance is bliss, because quite frankly negative reviews can cut right to the bone.  We're a delicate bunch, of that there is no doubt, but there is also pride at stake, and so I'd wager that anyone who tells you they don't read at least some of their own reviews is most likely a big fat liar. 
I should of course declare an interest, dear reader, given that I have an album due for release imminently.  Reviews are beginning to trickle in, and I am trying my best not to peek.  But it's hard, and I have never been a man able to exercise any sort of artistic restraint when it comes to these matters.  One thing is certain though: the older I get, the more comfortable I am in my own skin, and the less prone I find myself to bouts of uncontrollable crying and crises of confidence over bad reviews.  Ok, maybe I'm exaggerating (I can control the tears sometimes), but there is a sense of getting to know yourself as an artist as the years advance that means reviews don't really matter: there are more important things in life to worry about. As long as you take care to create something that you feel is an honest interpretation of where you are as a writer and performer at that particular moment in your life, then it's history that will be the judge of your work: not the words of someone who has probably only listened to the album a handful of times before putting pen to paper.  
Which brings me to this week's Record of Note: Bob Dylan's Another Self Portrait.  Covering the period 1969-1971, it's the tenth in the exquisitely compiled Bootleg Series, which unearths previously unheard Dylan gems from the seemingly vast and bottomless pit that is the Columbia Records vaults.  In addition to outtakes and alternative versions of tracks from the Nashville Skyline and New Morning sessions (just wait until you hear the devine "Sign On The Window" with strings, or the delicate piano version of "If Not For You"), the double album also covers Dr Zimmerman's ill-fated Self Portrait phase.  After years of critics falling over themselves to praise Bob as the "voice of a generation", it was the first notable time he stumbled in public: a strange collection of cover versions and stray dogs that did little to embolden the legend.  In fact, if the knives were being sharpened in secret during Bob's foray into country music with Nashville Skyline, they were well and truly out when he delivered 1970's Self Portrait.  The reviews weren't simply bad, they were vicious.  In fact, Rolling Stone magazine's Greil Marcus famously opened his review with the devastating words: "What is this s**t?".
So there is some sweet irony in the fact that Mr Marcus is the man paying tribute in the liner notes of this new Bootleg album, allowed some time and perspective to view the album in the context of the whole Dylan oeuvre.  In fact Marcus probably wasn't that far off the mark with his original assessment: there is no doubt that Self Portrait is bloated and challenging, the sign of an artist wishing to break free the chains of expectation and responsibility that so obviously constrained him as the 60s reached their end.  But what the bootleg versions reveal is a man as sharp as ever in the studio: there are some stunningly tender moments to behold (Bob singing "Spanish Is The Loving Tongue" whilst sitting at an old upright piano, or walking his way through the traditional "Pretty Saro" on a charmingly out of tune guitar being just two).  It's revelatory, and frequently beautiful.  And we'll be investigating from 10.05pm this Thursday on BBC Radio Scotland.
In his magnificent book Chronicles, Dylan talks of the critics turning on Melville's Moby Dick.  "By the time of his death he was largely forgotten", says Bob, "I had assumed that when critics dismissed my work, the same thing would happen to me".  All art may be subjective, and all human beings entitled to freely express their opinions, but time has told us that Bob Dylan is the greatest whale hunter of them all.  And we don't need to read it in a goddamn review to know it.