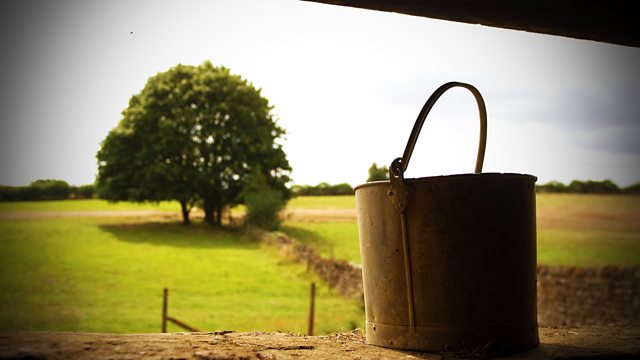 30/08/2013
Oliver and Caroline fly to Italy tonight. Caroline needs to finish up at the hotel as she wants to pass Ray the baton without a hitch. She thinks it best Oliver collects her from work and they go straight to the airport. Oliver will be there at 6.45 sharp. Caroline better be ready. He's not missing their flight due to her obsession with work.
Kathy's feeling the strain so Pat books her a massage. Swimming is what's kept Kathy sane lately, with Martyn's unworkable solutions to the club's problems. But Caroline has unfortunate news. Because of a staff mix-up, Kathy is unable to have her massage today. Pat and Kathy decide to have a few drinks instead. Pat thinks Kathy should give Martyn a few ideas. If they generate income, he might reverse her cuts.
Ruth, David and Spencer say an emotional goodbye to Pip as she leaves for her work placement year. Softy David's packed three bags of marshmallows so Pip can keep up the family tradition of fitting as many in your mouth as you can. It's a way of breaking the ice with her new housemates.
It hasn't done Oliver's blood pressure any good waiting for Caroline, but they set off on time and leave their troubles behind.
Last on
Credits
| Role | Contributor |
| --- | --- |
| Kenton Archer | Richard Attlee |
| Shula Hebden Lloyd | Judy Bennett |
| David Archer | Tim Bentinck |
| Ruth Archer | Felicity Finch |
| Pip Archer | Helen Monks |
| Pat Archer | Patricia Gallimore |
| Helen Archer | Louiza Patikas |
| Tom Archer | Tom Graham |
| Brian Aldridge | Charles Collingwood |
| Jolene Perks | Buffy Davis |
| Fallon Rogers | Joanna Van Kampen |
| Kathy Perks | Hedli Niklaus |
| Oliver Sterling | Michael Cochrane |
| Caroline Sterling | Sara Coward |
| Lynda Snell | Carole Boyd |
| Kirsty Miller | Annabelle Dowler |
| Alan Franks | John Telfer |
| Usha Franks | Souad Faress |
| Ray Franklin | Robin Bowerman |
| Rob Titchener | Timothy Watson |
| Martyn Gibson | Jon Glover |
| Darrell Makepeace | Dan Hagley |
| Leigh Barham | Jonathan Forbes |
| Writer | Nawal Gadalla |
| Director | Sue Wilson |
| Producer | Julie Beckett |
| Editor | Julie Beckett |