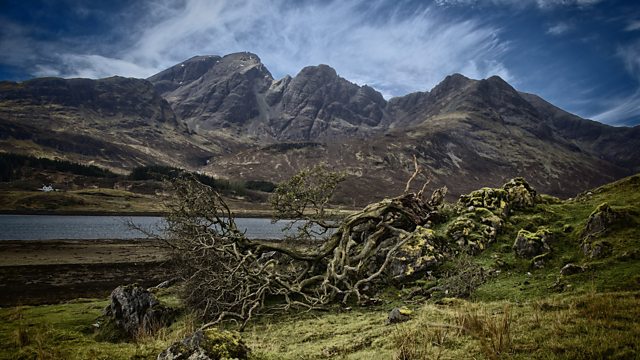 24/08/2013
This weekend, we bring you a special programme celebrating the BBC's Summer of Wildlife live from the Howden Park Centre in Livingston.
Two of BBC Scotland's 'Wild Cameramen at Work' - Doug Allan and John Aitchison - share their memorable wildlife watching moments.
Dr Rhys Jones tells Euan how he manages to juggle a life of tackling wildlife crime with academia and presenting his BBC series Wildlife Patrol.
Basking sharks are very mysterious animals, but despite the fact that they inhabit the waters of the West Coast of Scotland, we actually know very little about them. Mark discovers how a new tagging scheme aims to change that.
Snow patches can invariably be found in the Scottish mountains throughout the year. Mark goes hiking with one enthusiast who records their presence in the remotest parts of the country.
Plus, the artist inspired by the isolation brought about by a residency on St Kilda.
And following in the footsteps of Bonnie Prince Charlie, Mark joins one man who spent six weeks retracing the footsteps of the would be king around the Highlands and Islands.
Last on
Doug Allan has captured some of the most memorable wildlife images to have appeared on TV