Add music you love and enjoy it with
The Very Best Of Fleetwood Mac, Warner Strategic Marketi, 2

Booker T. & Jay James

Broken Heart

(CD Single), Decca, 1

John Paul Young

Love Is In The Air

20 Songs Of Love From The 70's (Vario, MFP

Meet Danny Wilson, Virgin

The Very Best Of, Columbia

Fantastic 80's - 3 (Various Artists), Sony Tv/Columbia

Keane

Sovereign Light Cafe

Strangeland, Island, 1

Peter & Gordon - The EP Collection, See For Miles

(CD Single), Lava Music, 1

Lenny Kravitz - Baptism, Parlophone

My Way - The Best Of Frank Sinatra, Reprise, 28

Magic Christian Music By Badfinger, Apple

It's A Musical World, Mgm

(CD Single), Grandmono, 1

Presley - The All Time Greatest Hits, RCA

(CD Single), Maverick, 16

Bee Gees Songbook (Various Artists), Connoisseur

Best Of Scott Walker & The Walker Bro, Fontana

Choose 80's Dance (Various Artists), BMG

Aretha Franklin - Queen Of Soul, Atlantic

Long Way Down, Columbia, 1

Footloose (Original S/Track), CBS
Pause for Thought

From Canon Ann Easter, Chief Executive of a Charity and Chaplain to the Queen.

All being well, this time next week, my husband Christopher and I will be on our way to a wedding in Buckinghamshire – a bit special this one, because it's the wedding of our handsome, charming nephew Daniel and his beautiful, clever bride, Venetia.

And because we're both priests, Christopher and I will be doing the service together - I will be asking Daniel, on behalf of Venetia and all womankind, 'Do you take this woman..' and Christopher on behalf of all mankind, will ask Venetia 'Will you take this man…' and so on. And those vows cannot be made in private; they will be witnessed by a whole crowd of family and friends because this is their wedding, but it's also all of our wedding, one of the most important knots in the fabric of our society.

I'm sure that, notwithstanding a ring that won't go on and someone's hat that blows away, the wedding will be an occasion full of joy and fun and one we'll all look back on fondly. With the world news so grim just now, we need signs of hope and seeing two people say that they'll love one another til death us do part is a great reassurance that love goes on.

Between us, Christopher and I have conducted lots of weddings and Christopher said that, for him, that moment when we pronounce Daniel and Venetia husband and wife will be the high point. We've done it! Cue rapturous applause and heartfelt kissing.

But, for me, I love leading the bride into church, she's traditionally the last person to arrive, and if I get the timing right, I'll turn to look at them, just as Venetia draws level with Daniel and together, they walk forward to be married.

Just thinking about it makes the hairs on the back of my neck stand up and I reckon all of Heaven will be cheering.
BBC Playlister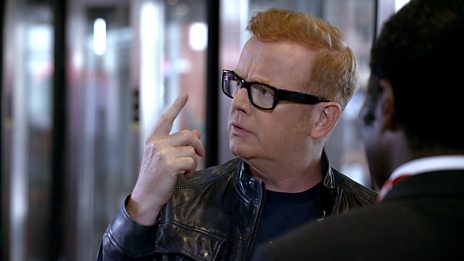 Chris has a song stuck in his head - but what is it? That's why he needs BBC Playlister!
500 WORDS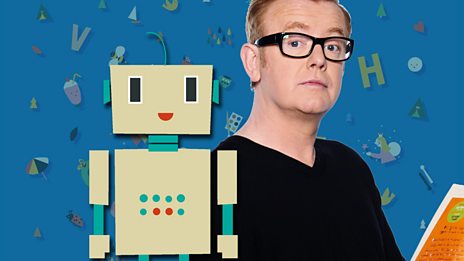 Featuring celebrity videos and top writing tips!
Podcast
Catch up with the latest Breakfast fun with Chris Evans. Hear the best stories and the biggest…