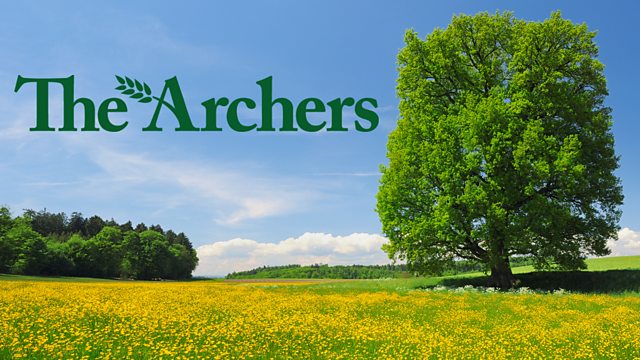 29/08/2013
Rob and Brian admire their hard work as the new cows and heifers are guided into the dairy. Brian wonders where the nay-sayers are now.
Martyn wonders how much the cows' delay has cost them. Brian suggests a two day hiccup will soon count as nothing. They couldn't have got into milk at a better time. Rob has to explain to Martyn that the heifers won't provide any milk until they've had their first calving. Brian quietly observes that the board don't know one end of a cow from the other.
Shula has brought some biscuits for Darrell, and batteries for his radio. Darrell doesn't want his children to see him in this state. He's lost so much and all through his own stupidity. Shula reveals the man who shot Neil has pleaded guilty to GBH. Darrell thinks the sentence of eight years is not enough.
Alan's getting supplies for his anniversary meal but Shula says he shouldn't get Usha a bouquet from the village shop. It's only one step up from garage flowers.
Alan cooks a lovely meal for Usha. But it's spoiled when he presents her with the roses she was planning to enter in the flower and produce show. Alan thought she was entering her rudbekias as usual. Usha says she will be now!
Last on