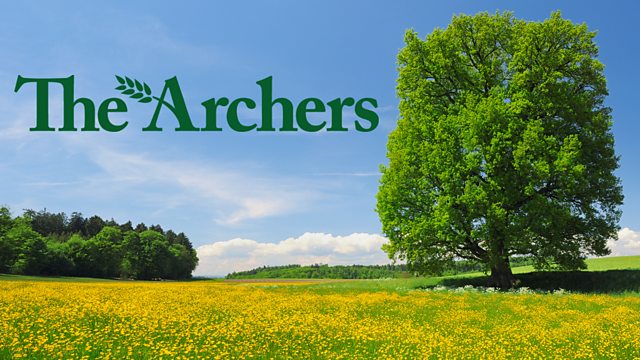 28/08/2013
Pat's delighted with the necklace that Helen supposedly made at jewellery club. She thinks Helen could have a second career ahead of her. Helen confesses to disapproving Kirsty that the supposed jewellery class is only a cover for meeting Rob.
Pip tells David there was a discussion about the badger cull at Young Farmers last night. Spencer's family are against it. David can't wait for the badger cull to happen in Borsetshire, and hopes Pip put Spencer right.
Pip thinks Brookfield could grow the herd faster. David disagrees; she can't base Brookfield business on her conversation with Rob's assistant manager. Pip feels patronised but when David apologises she fondly jokes that she'll have no-one to argue with in Yorkshire.
The Wildlife Trust's tour of Bridge Farm goes well but Tom confides in Kirsty that Bellingham's are ending the ready meals promotional offer, without warning. He's disappointed as the meals need time to establish themselves. Bellingham's are unaware he's increased production but they won't give him a straight answer about increasing their order. He won't tell Pat and Tony either. He doesn't need the grief.
Kirsty reassures him the Twitter campaign's going great. Tom just needs to hang in there. He's achieved so much and can go much further.
Last on