Add music you love and enjoy it with
The Rolling Stones - Remastered, Abkco

Now 1983 - The Millennium Series, Now

In The Summertime-Sound Of 70's, Part, Old Gold

Now 34 (Various Artists), Now

Nina Simone

Ain't Got No, I Got Life

(CD Single), Sony BMG

Booker T. & Jay James

Broken Heart

(CD Single), Decca, 1

Whitesnake

Here I Go Again (Remix)

Driving Rock (Various Artists), Global Records & Tapes

Long Wave, Frontiers Records, 4

Hits Of '87 & '88 Vol.12 (Various), Polydor

Rediscover The 50's-Rock With The Cav, Old Gold

(CD Single), Red Telephone Box, 1

Bob Dylan

Blowin' In The Wind

The Best Of Bob Dylan, Columbia

The Beatles - Please Please Me, Parlophone, 14

(CD Single), Warner Music UK, 1

More Greatest Hits Of 80's (Various), Disky

The Very Best Of Van Morrison, Polydor

Diana Ross & The Supremes - 40 Motown, Polygram Tv

Long Way Down, Columbia, 1

Rock Of America (Various Artists), Trax Label

Pulp

Disco 2000

(CD Single), Island, 6

Atlantic Soul (Various Artists), Warner E.S.P.

Eagles

Take It Easy

The Best Of Eagles, Asylum

(CD Single), Dramatico, 2

Toploader

Dancing In The Moonlight

Onka's Big Moka - Toploader, Sony Soho Square
Pause for Thought

From Father Christopher Jamison - Benedictine Monk.

Over the weekend I took part in two festivals, one at Cheltenham racecourse and the other in Norfolk. At Cheltenham, it wasn't a horse racing festival, it was Greenbelt, the largest Christian festival in Britain, where over 15,000 people gather for several days of events ranging from a church service in the style of Les Miserables to inspirational talks, music and meditation sessions. And at Walsingham in Norfolk, the Youth 2000 Festival brought together a thousand young people for a time of prayer and teaching in the Catholic tradition. What is striking at both festivals is the number of young people, all celebrating Christian faith with enthusiasm and joy. As one newcomer said, I didn't know that the Church is still so alive. It's one of the qualities of the Church to be youthful. That doesn't simply mean having lots of young members; it means that the church constantly reinvents itself so the gospel message finds fresh expression in every generation. This reinvention reflects a feature of God that is described well by St Augustine whose feast is celebrated today. He described God as a beauty so ancient and so new. At both these festivals, there is a great deal of beautiful music reminding us that God is beautiful. Then there is much that is ancient such as the words of the bible and traditional worship. But there is also much that is new. As people grow up, they find they have to let go of a childish view of God and discover God anew. And that new energy of the young fills these two festivals. As I grow older in body, I hope that I might become younger in spirit, open to new ways of living the Gospel. God is indeed so ancient and so new.
BBC Playlister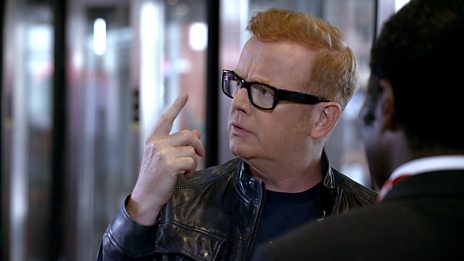 Chris has a song stuck in his head - but what is it? That's why he needs BBC Playlister!
500 WORDS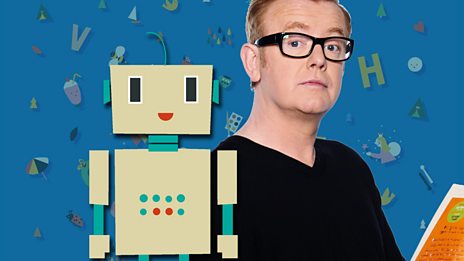 Featuring celebrity videos and top writing tips!
Podcast
Catch up with the latest Breakfast fun with Chris Evans. Hear the best stories and the biggest…