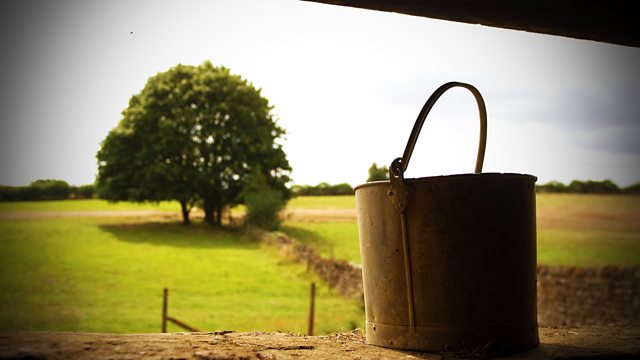 27/08/2013
Brian and Rob chat while preparing for their first cows to arrive. Their vet Ken Derwitt has offered to take on six veterinary students to help when calving's at full pelt. Apart from notional expenses, it won't cost Borchester Land a penny.
Brian thinks it ironic that the village has been set against them from the start, but now is reaping the rewards through Rob encouraging the staff to use local businesses. Jennifer's rose bush is now dead, so she's pulled out of the flower and produce show. They are interrupted with some bad news. One of the trucks transporting the in-calf heifers has broken down in Germany.
Pat isn't available to babysit as she's hoping to go swimming with Kathy but Helen says it's ok as the 'jewellery group' isn't meeting tonight. Pat wonders when she can see what Helen's made. Then Rob calls Helen with the silver lining to the bad news. Because the cows are delayed, he's free to see her tonight. So Helen asks Tony to babysit.
Pat helps fed-up Kathy with the buffet for the divot repair volunteers.
Rob and Helen go for a pub supper in Felpersham. Rob wonders if anyone has noticed their relationship. Helen feels that anyone would know if they saw her with him. She isn't convinced that Pat believes her cover story, so has brought a necklace from a craft shop to substantiate her claims. Rob suggests they forget about ordering food and go back to his.
Last on