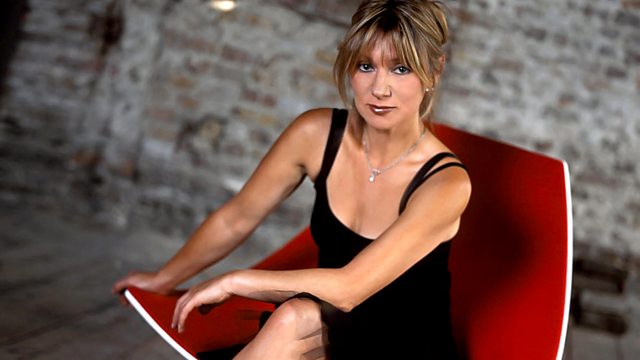 Jacques Arcadelt
At the Hermitage in St Petersburg hangs one of Caravaggio's most famous paintings: the Lute Player. An androgynous young man looks out at us as he plucks the strings of this most iconic of Renaissance instruments, and a music book lies in front of him. Close inspection reveals that not only has Caravaggio carefully painted a real piece of lute music, but we can even identify its composer - Jacques Arcadelt.
Today Lucie Skeaping explores the life of Jacques Arcadelt, one of the most mysterious, fascinating, and significant figures in 16th century music. Many biographical details of his life are sketchy; but from being born in what we now know as Belgium, in the first decade of the 16th century, Arcadelt found his way to Italy where he became a driving force in the rise and popularity of the madrigal.
Arcadelt's several books of madrigals were among the most prolifically-published books of the entire Renaissance - the soundtrack to a film about the period's many great artists would unquestionably need to feature a great deal of music by him. Michelangelo's paintings were barely dry when Arcadelt began singing in the Sistine Chapel, and there's every suggestion that being at the heart of the Renaissance must have been a vital source of his creative inspiration.
All of Arcadelt's music is vocal, and covers a vast range of styles, from light songs to entire Masses, and also a setting of the epic Lamentations of Jeremiah. In this programme Lucie focuses on madrigals performed by the Hilliard Ensemble, the Orlando Consort, the Fires of Love; and religious music performed by the Josquin Capella from a disc released just last year. Lucie also reflects on an intriguing aspect of Arcadelt's work, namely that although he wrote no instrumental music, other composers of the period were all too ready to adapt it for instrumental performance.
The picture of Arcadelt that emerges is of a musician whose senses of enterprise and adventure led to a stellar career as composer and performer, reflected both in his service of distinguished patrons including the Medici family and the Vatican, and also in the huge popular esteem in which he was so obviously held.
Last on