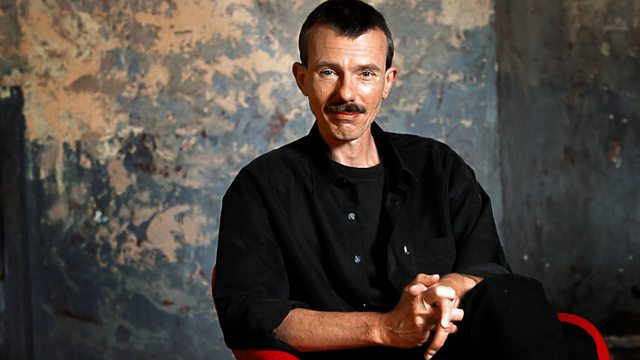 25/08/2013
From the archives of Netherlands Radio - The Royal Concertgebouw Orchestra perform Bruckner 8 under Zubin Mehta and Haydn's Symphony No.97 under Nikolaus Harnoncourt. Jonathan Swain presents.
1:01 AM
Haydn, Joseph [1732-1809]
Symphony no. 97 in C major Hob.I:97 (1792)
Royal Concertgebouw Orchestra, Nikolaus Harnoncourt (conductor)
1:27 AM
Bruckner, Anton [1824-1896]
Symphony no. 8 in C minor
Royal Concertgebouw Orchestra, Zubin Mehta (conductor)
2:50 AM
Grandjany, Marcel (1891-1975)
Rhapsodie pour la harpe (Op.10)
Rita Costanzi (harp)
3:01 AM
Mozart, Wolfgang Amadeus (1756-1791)
Oboe Concerto in C major (K.285d/314a)
Heinz Holliger (oboe), Symphony Orchestra of Austrian Radio, Leif Segerstam (conductor)
3:22 AM
Beethoven, Ludwig van (1770-1827)
Serenade for string trio (Op.8) in D major
Leopold String Trio
3:52 AM
Eybler, Joseph Leopold von [1765-1846]
Symphony in C major
Norwegian Radio Orchestra, Andrew Manze (conductor)
4:16 AM
Vivaldi, Antonio [1678-1741]
Concerto in C major, RV.444 for recorder, strings & continuo
Il Giardino Armonico, Giovanni Antonini (recorder)
4:25 AM
Fauré, Gabriel (1845-1924)
Dolly ? Suite for piano duet (Op.56)
Erzsébet Tusa, Istvan Lantos (pianos)
4:39 AM
Villa-Lobos, Heitor (1887-1959)
Bachianas Brasileiras No.9 for string orchestra
The "Amadeus" Polish Radio Chamber Orchestra in Poznan, Agnieszka Duczmal (conductor)
4:49 AM
Kreisler, Fritz (1875-1962)
Berceuse romantique (Op.9) ? for violin and piano
Tobias Ringborg (violin), Anders Kilström (piano)
4:54 AM
Nielsen, Carl [1865-1931]
Overture to Maskerade (FS.39)
Bergen Philharmonic Orchestra, Leif Segerstam (conductor)
5:01 AM
Delius, Frederick (1862-1934)
Irmelin: prelude
Symphony Nova Scotia, Georg Tintner (conductor)
5:06 AM
Bree, Johannes Bernardus van (1801-1857)
Allegro for 4 string quartets in D minor (1845)
Viotta Ensemble, Viktor Liberman (conductor)
5:18 AM
Faggioli, Michelangelo (1666-1733)
Marte, ammore, guerra e pace ? from the opera 'La cilla'
Pino de Vittorio (tenor), Cappella della Pietà dé Turchini, Antonio Florio (director)
5:27 AM
Sweelinck, Jan Pieterszoon (1562-1621)
Psalm 23 ? from the Genevan Psalter
Leo van Doeselaar (Van Hagerbeer organ (1643) at the Pieterskerk in Leiden, where he is resident organist. The organ contained parts from 1446, 1518 and 1628. It was further added to in 1687 and 1745, and restored in 1998)
5:36 AM
Halvorsen, Johan (1864-1935)
Norwegian Rhapsody No.1 in A
Bergen Philharmonic Orchestra, Christopher Warren-Green (conductor)
5:48 AM
Diamond, David (1915-2005)
Rounds for string orchestra
CBC Vancouver Orchestra, Mario Bernardi (conductor)
6:03 AM
Brahms, Johannes (1833-1897)
Viola Sonata in F minor (Op.120 No.1)
Ilari Angervo (Viola), Konstantin Bogino (Piano)
6:26 AM
Sibelius, Jean (1865-1957)
Symphony No.5 in E flat major, Op.82
Norwegian Radio Orchestra, Ari Rasilainen (conductor).
Last on