Email your Festival suggestions to 3Breakfast@bbc.co.uk to help fill our Musical Map.

Discover the latest three musical recommendations from today's Proms artist.
Add music you love and enjoy it with
Timings (where shown) are from the start of the programme in hours and minutes
00:03

Claude Debussy

Tarantelle styrienne (orchestrated Ravel)

Performer: Royal Concertgebouw Orchestra Performer: Riccardo Chailly (conductor)

DG 479 0056

00:09

Michael Wise

Have pity on me, O ye my friends

Performer: The Choir of Gonville and Caius College, Cambridge Performer: Geoffrey Webber (conductor) Performer: David Ballantyne (organ)

DELPHIAN DCD 34041

00:14

Performer: Gewandhaus Orchestra Performer: Riccardo Chailly (conductor)

DECCA 478 3493

00:28

Performer: Jean-Yves Thibaudet (piano)

DECCA 455 512-2

00:36

Antonin Dvorak

Slavonic Dance in G minor, op.46 no.8

Performer: Bavarian Radio Symphony Orchestra Performer: Rafael Kubelik (conductor)

DG 469 366-2

00:42

John Lennon and Paul McCartney

Penny Lane

Performer: The Beatles Performer: Solo trumpet: David Mason

APPLE 7 97039 2

00:46

Johann Sebastian Bach

Brandenburg Concerto no 2 in F major, BWV 1047

Performer: Emanuel Hurwitz (Violin) Performer: Richard Adeney (Flute) Performer: Peter Graeme (Oboe) Performer: David Mason (Trumpet) Performer: English Chamber Orchestra Performer: Benjamin Britten (conductor)

DECCA 425 725-2

01:04

Performer: Martha Argerich, Nelson Freire (pianos)

PHILIPS 411 034-2

01:09

Frédéric Chopin

Piano Concerto no.2 in F minor, op.21; second movement, Larghetto

Performer: Arthur Rubinstein (piano) Performer: Symphony of the Air Performer: Alfred Wallenstein (conductor)

SONY 88697720602

01:21

Performer: Florian Boesch (baritone) Performer: Malcolm Martineau (pianist)

ONYX 4077

01:26

Charles-Marie Widor

Symphony no.5 for organ; fifth movement – Toccata

Performer: Carlo Curley (organ)

Decca 458 364-2

01:33

Pyotr Ilyich Tchaikovsky

Symphony no.4 in F minor, op.36; third movement – Pizzicato ostinato

Performer: Russian National Orchestra Performer: Mikhail Pletnev (conductor)

PENTATONE PTC 5186 384

01:38

Richard Strauss

Four Last Songs; 'Im Abendrot'

Performer: Renée Fleming (soprano) Performer: Houston Symphony Orchestra Performer: Christoph Eschenbach (conductor)

BMG 09026 68539 2

01:48

Percy Grainger

Spoon River [orchestra version]

Performer: Eastman-Rochester 'Pops' Orchestra Performer: Frederick Fennell (conductor)

MERCURY 434 330-2

01:54

Django Bates

The Importance of Boiling Water

Performer: Django Bates Performer: Danish Radio Jazz Orchestra

STORYVILLE STCD 4221
Music and The Great War on BBC Playlister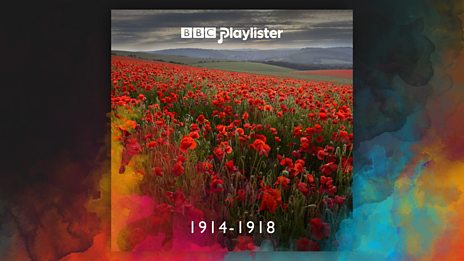 Explore the story of World War One through the music of the time with BBC Playlister.
Best of British on BBC Playlister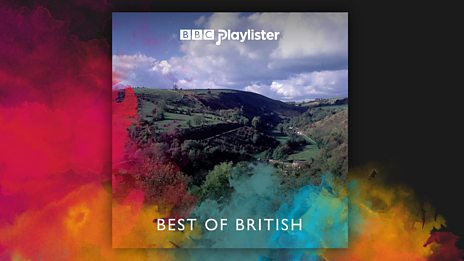 Experience classic British works from Elgar, Purcell & more… Listen in Spotify now
Free downloads
Tracks from the top CDs in this week's Specialist Classical Chart. Clemency Burton-Hill and Petroc…

BBC Radio 3 tells you everything you need to know about Franz Schubert. These free downloads will…