Tree Aid
Zoë Wanamaker presents the Radio 4 Appeal on behalf of the charity Tree Aid.
Reg Charity:1135156.
To Give:
- Freephone 0800 404 8144
- Freepost BBC Radio 4 Appeal, mark the back of the envelope Tree Aid.
Give Online www.bbc.co.uk/radio4/appeal.
Last on
Tree Aid
TREE AID is an international development charity that was founded in 1987 by a group of foresters in response to the African famine of the same year. Its aim is simple: to provide long-term solutions to the challenges of poverty and environmental decline across the drylands of Africa. This is achieved using one of the greatest natural resources on earth, trees.
TREE AID works in the region south of the Sahara called the Sahel. This is an arid region, heavily affected by drought and desertification linked to climate change and over-exploitation of the land. These harsh conditions make life very difficult for the 325 million people who live there.
Crops often fail and with little income from anything else adults and children face malnutrition and months without food.
They are forced to further exploit the land by chopping down trees to sell as firewood just so they can eat. TREE AID help villagers unlock the potential of trees to break this cycle of poverty by establishing additional food supplies and income from tree fruits and non-wood tree produce – building a greater understanding of how best to manage natural resources to benefit people and the environment.

Food Security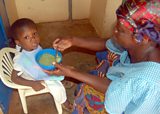 Dried leaves from trees like Moringa are essential for nutrition in times of scarcity. Prudence eating porridge enriched with Moringa powder
Food Security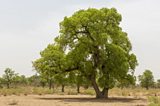 Trees are hardier in times of drought, providing vital food throughout the hunger gap
Enterprise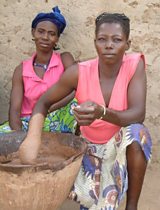 Women producing shea butter to sell for extra income
Join our Facebook Community
The place where you can find out more about the charities you support and ask them how they are spending your donations.