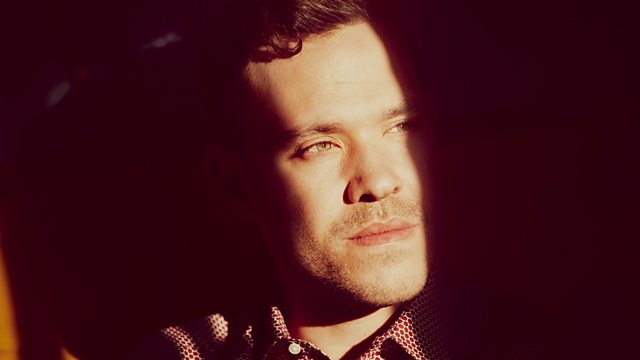 Danny Wallace, Will Young, Paul Daniels, Laura Wilson, Miranda Sawyer, Nadine Shah, Jeffrey Lewis and The Rain
Danny talks All That Jazz with singer, actor and Pop Idol Will Young, who's about to make his West End debut and tour the UK as the Emcee in hit musical 'Cabaret'. Set in Berlin's seedy Kit Kat Klub in 1931, nineteen year old cabaret performer Sally Bowles romances two men while the Nazi Party rises to power around them. 'Cabaret' is on tour from 28th August to Sunday 8th December.
Miranda Sawyer talks to alt-folk chanteuse Nadine Shah, who, following the release of her debut album 'Love Your Dum And Mad', has been described as the imagined union of PJ Harvey and Nick Cave. Nadine performs 'Runaway' in the studio.
Danny tells A Thousand Lies to crime-writer Laura Wilson, whose new book 'The Riot' is set in 1958 in London's Notting Hill, where DI Stratton has just been posted. Stratton's new manor is dirt poor and rife with racial tension and is soon to be the scene of the worst racial violence England has ever known. 'The Riot' is published by Quercus on 29th August.
Miranda also talks to anti-folk singer songwriter and comic book artist Jeffrey Lewis. He tells her about his music, art and an illustration he did for the book 'Let's Start A Pussy Riot'. Jeffrey and his band The Rain perform 'WWPRD' from their EP of the same name.
Danny pulls a rabbit out of a hat with Paul Daniels, who's packing up his box of tricks for his magically mammoth national 'first farewell' tour. Paul's new show is full of his old favourite magic tricks and a number of new tricks never performed in public before. Abracadabra! 'Paul Daniels: The First Farewell Tour - From Legend To Leg End!' starts on 6th September until 23rd December.
Producer: Sukey Firth.
Last on