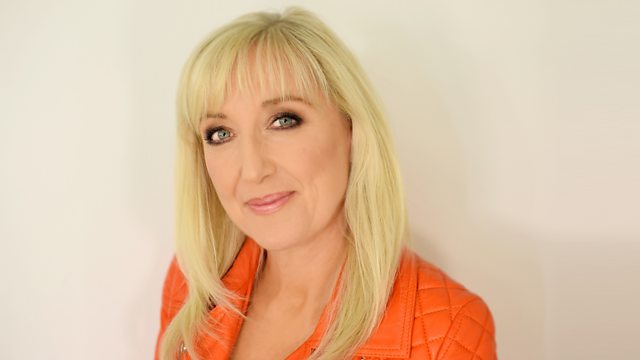 22/08/2013
Tha an Dotair Sarah Marr a' toirt beachd am bu chòir ughagan a thoirt à boireannaich a tha a' faighinn hysterectomy.
Tha na nobhailean aig Barbara Cartland gu bhith air am foillseachadh gu lèir, faisg air naoi ceud dhiubh agus seachd ceud nach fhacas riamh roimhe. Tha Seonag Monk ag innse sgeulachd beatha Barbara Cartland a bha ainmeil airson leabhraichean leithid A Dangerous Disguise agus The Enchanted Moment.
Tha Michelle a' tòiseachadh sreath ùr air na musicals ainmeil a-nochd an dà chuid mar filmaichean agus air an àrd-ùrlar leithid The Lion King, The Aristocats, Fame agus Cats. Cò againn nach cuala mun chiad fhear a th'aice dhuinn - a' Wizard of Oz, a chaidh a sgrìobhadh le L. Frank Baum. Tha an sgeulachd ma dheidhinn nighean òg dhan ainm Dorothy a tha a' fuireach ann an tìr Oz an dèidh dhith a bhith air a sguabadh air falbh ann stoirm bho dachaigh ann an Kansas.
Am measg a' chiùil Mutya Keisha Siobhan, Matt Cradle & Melanie C agus Emma Stevens. bbc.co.uk/feasgarLunchtime News, debate, music and entertainment Cathy MacDonald.
Last on