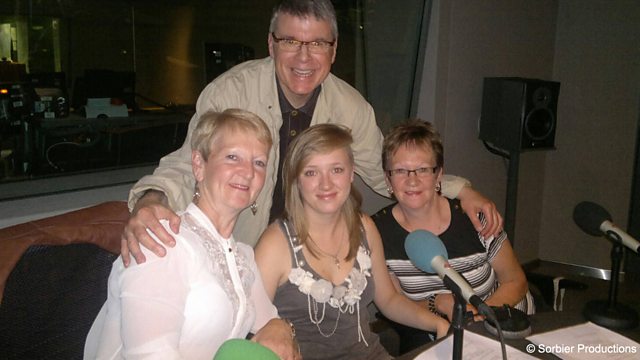 Còmhla ri Iain Mac'ille Mhìcheil
Còmhradh, craic is ceòl math tlachdmhor - gach oidhche Haoine, le Iain Mac 'Ille Mhìcheil. A-nochd bidh Iain a' cuir fàilte air na peathraichean Tishag agus Mairi Liondsaidh à Uibhist a Deas. Cuideachd còmhla riutha bidh Gemma Steele, ogha Thishag, a th' air ùine a chuir seachad ag obair ann an Nairobi, Kenya. Cluinnear measgachadh de cheòl dùthchail, sean is ùr agus stuth Gàidhlig is Ceilteach.
John Carmichael brings you a warm and lively wind-down listen, at the end of the week. This week John chats to sisters Tishag and Mairi Lindsay from South Uist and they will be joined by Gemma Steel, Tishag's grand-daughter who has recently been working in Nairobi, Kenya. There will be plenty of music from traditional country and western stars to some of the best contemporary singer songwriters along with Gaelic and Celtic performers. Well worth a listen.
Last on