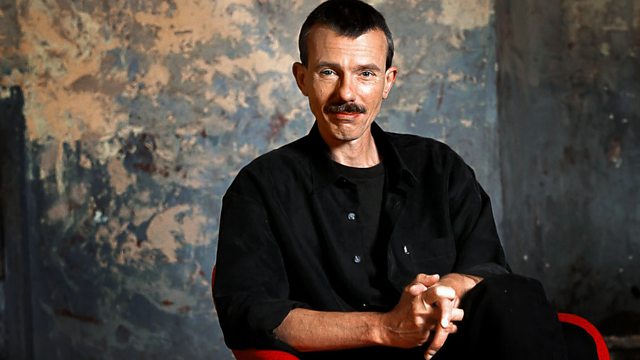 24/08/2013
Richard Strauss's Alpensinfonie and the oboe concerto with soloist Lukás Pavlícek and the Prague Radio Symphony Orchestra conducted by Ondrej Lenárd. Jonathan Swain presents.
1:01 AM
Strauss, Richard [1864-1949]
Concerto for oboe and orchestra (AV.144) in D major
Lukás Pavlícek (oboe), Prague Radio Symphony Ondrej Lenárd (conductor)
1:27 AM
Strauss, Richard [1864-1949]
Eine Alpensinfonie (Op.64)
Prague Radio Symphony Ondrej Lenárd (conductor)
2:17 AM
Ravel, Maurice [1875-1937]
Gaspard de la nuit for piano
Benjamin Grosvenor (piano)
2:38 AM
Bach, Johann Sebastian (1685-1750)
Brandenburg Concerto No.5 in D major (BWV.1050)
Lars-Ulrik Mortensen (harpsichord) Ensemble 415
3:01 AM
Tchaikovsky, Pyotr Il'yich (1840-1893)
Serenade in C major for strings (Op.48)
Danish Radio Concert Orchestra, Hannu Koivula (conductor)
3:33 AM
Weber, Carl Maria von (1786-1826)
Missa sancta No.1 in E flat major, (J.224) 'Freischützmesse' for soloists, chorus & orchestra
Norwegian Soloist Choir, Norwegian Radio Orchestra, Grete Pedersen Helgerød (conductor)
4:07 AM
Corelli, Arcangelo [1653-1713]
Trio sonata in F major Op.3'1
Concerto Copenhagen, Alfredo Bernardini (director)
4:15 AM
Schumann, Robert (1810-1856)
Arabeske for piano (Op.18) in C major
Seung-Hee Kim (female) (piano)
4:22 AM
Bersa, Blagoje (1873-1934)
Idila (Op.25b) (1902)
Croatian Radio Symphony Orchestra, Mladen Tarbuk (conductor)
4:30 AM
Castello, Dario (fl.1621-1629)
Sonata XII, a due soprani e trombone
Musica Fiata Köln
4:37 AM
Dekleva, Igor (b.1933)
The Wind is Singing
Ipavska Chamber Choir, Tomaz Pirnat (conductor)
4:44 AM
Schubert, Franz (1797-1828)
Notturno (D.897) for piano and strings in E flat major
Vadim Repin (violin), Jan-Erik Gustafsson (cello), Leif Ove Andsnes (piano)
4:53 AM
Glinka, Mikhail Ivanovich [1804-1857]
Ruslan i Lyudmila (overture)
KBS Symphony Orchestra, Hubert Soudant (conductor)
5:01 AM
Suppé, Franz von (1819-1895)
Overture ? from The Light Cavalry
Slovenian Radio and Television Symphony Orchestra, Marko Munih (conductor)
5:09 AM
Albeniz, Isaac [1860-1909]
El Corpus en Sevilla from 'Iberia' (Book 1)
Plamena Mangova (piano)
5:18 AM
Duruflé, Maurice (1902-1986)
Quatre motets sur des thèmes grégoriens (Op.10)
Talinn Music High School Chamber Choir, Evi Eespere (director)
5:26 AM
Vivaldi, Antonio (1678-1741)
Concerto in D minor (Op.3 No.11) from 'L'Estro Armonico'
Tafelmusik Baroque Orchestra, Jeanne Lamon (conductor)
5:36 AM
Beethoven, Ludwig van (1770-1827)
Duo for viola and cello in E flat major, WoO.32
Milan Telecky (viola), Juraj Alexander (cello)
5:46 AM
Bach, Johann Christian (1735-1782)
Quintet in F major for flute, oboe, violin, viola and continuo (Op.11 No.3)
Les Adieux
5:55 AM
Mozart, Wolfgang Amadeus [1756-1791]
Sonata for violin and keyboard (K.303) in C major
Tai Murray (violin), Shai Wosner (piano)
6:06 AM
Grieg, Edvard (1843-1907)
Peer Gynt Suite No.1 (Op.46)
BBC National Orchestra of Wales, Grant Llewellyn (conductor)
6:22 AM
Fauré, Gabriel [1845-1924]
Sonata for cello and piano No. 2 (Op.117) in G minor
Andreas Brantelid (cello), Bengt Forsberg (piano)
6:43 AM
Bach, Johann Sebastian (1685-1750)
Overture in G minor (BWV.1070)
Akademie für Alte Musik Berlin.
Last on