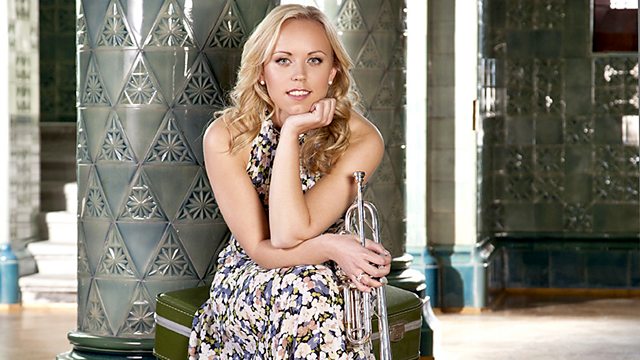 Prom 48: Ravel, Matthias Pintscher & Stravinsky
with Louise Fryer - and a second chance to hear Tine Thing Helseth, Marco Blaauw, BBC SSO and Matthias Pintscher at the BBC Proms in a dance inspired music by Stravinsky and Ravel alongside Pintscher's Double Trumpet Concerto.
Presented by Penny Gore from the Royal Albert Hall, London
Ravel: Rapsodie espagnole
Matthias Pintscher: Chute d'étoiles (London premiere)
at c. 2.40
Stravinsky: The Firebird
Tine Thing Helseth (trumpet)
Marco Blaauw (trumpet)
BBC Scottish Symphony Orchestra
Matthias Pintscher (conductor)
Composer-conductor Matthias Pintscher combines his twin roles as he joins the BBC Scottish Symphony Orchestra to perform his own music alongside that of composers who have inspired him.
Proms featured artist Tine Thing Helseth joins Marco Blaauw as the pair of virtuoso soloists in the London premier of Matthias Pintscher's Double Trumpet Concerto, 'Chute d'etoiles.' A dramatic and multi-layered work it takes inspiration from the sculptures of Anslem Kiefer and Stravinsky's 'Rite of Spring.' The piece is painted in vivid colours, richly textured, and pushes the techniques of soloists and orchestra to shattering effect.
The concerto is sandwiched between two works which also combine a sense of drama with exquisite and masterfully orchestrated surfaces. Ravel's turn-of-the-century exploration of Spanish dance forms, 'Rapsodie Espagnole' and Stravinsky's ballet based on Russian folktales, 'The Firebird.'.
Last on