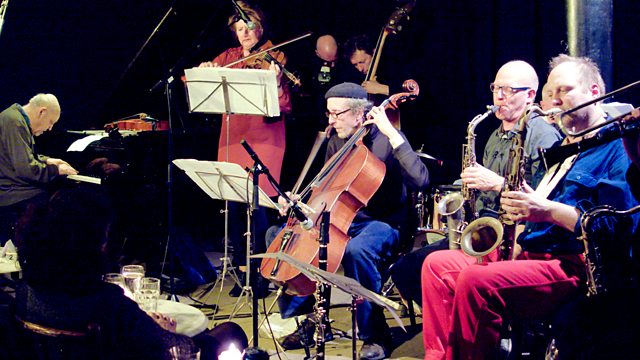 Instant Composers' Pool Orchestra, Guillermo Klein Quartet
Dutch large ensemble The Instant Composers' Pool Orchestra is one of the world's longest-running improvisation projects. Founded almost half a century ago by pianist Misha Mengelberg and drummer Han Bennink, the ensemble draws on the jaunty swing of Blue Note-era musicians such as Herbie Nichols and Thelonious Monk within avant-garde parameters: the pieces often have no pre-ordained structure, and the players can inject 'viruses', or themes known by the group, at any point in proceedings. The music veers from the arthouse to the circus, with a sense of surprise never far away.
Argentinian pianist and composer Guillermo Klein first emerged a decade ago with a large ensemble of his own. Visiting the UK with a quartet of New York musicians that includes fellow pianist Aaron Goldberg and saxophonists Chris Cheek and Miguel Zenón, the music of this concert forefronts a more intimate chamber-group side to Klein's musical personality, blending American minimalism, wistful tango-canción and folksong simplicity. This is a chance to hear previously unbroadcast music from two contrasting performances recorded earlier this year.
Presenter: Jez Nelson
Producers: Peggy Sutton & Chris Elcombe.
Last on