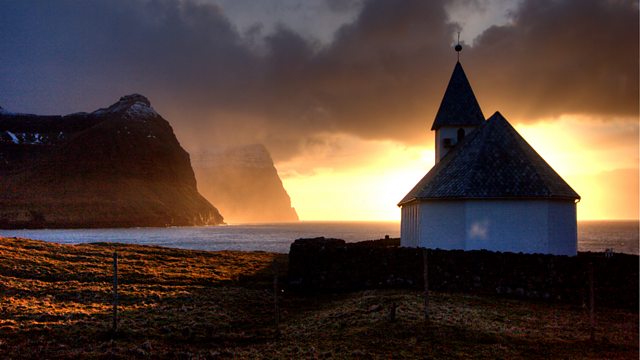 Twilight
Paul McGann and Hermione Norris are the readers in a sequence of poetry, prose and music on the subject of twilight, including texts by Dickens, Hardy and Shakespeare and music by Schubert, Mendelssohn and Richard Strauss.
Last on
Producer's Note
This episode explores the shadowy and uncertain world of twilight in literature, with music that reflects this theme and the mood of the selected texts.  These are prose descriptions of the natural phenomenon and poems in which twilight is subject or metaphor. 
The first two texts are by James Joyce: a young boy's experience of winter dusk in the backstreets of early twentieth century Dublin from the story Araby, followed by the lyrical verse of Chamber Music, and The Twilight Turns from Amethyst.  Accompanying these texts is ice music by the Norwegian instrument builder Terje Isungset and Thelonious Monk's Crepuscule with Nellie.
The sensory experience of woodland at dusk provides the backdrop for John Clare's poem and the passage that follows from George MacDonald's 'Faerie Romance' Phantastes, in which the sounds convey a "condensed atmosphere of dreamy undefined love and longing"; with this we hear fragments of Iro Haarla's Winter Twilight for harp and alto flute and the spritely scherzo from Mendelssohn's Midsummer Night's Dream.
The Whitman and McCarthy texts are both twilight reflections on the unknown soldier in nineteenth century America – inspired by the sparse landscape of the Mexican borderlands in Blood Meridian, and in Twilight Song by those who lost their lives in the American Civil War.  Whitman's poem is followed by the concluding passage of John Adams' setting of another Whitman poem, The Wound-Dresser, which drew on the author's experience as a wartime nurse.
New York's Long Island in the 1920s: Paul Whiteman's recording of The Charleston is the soundtrack to a decadant beachside party getting underway in F.Scott Fitzgerald's Jazz Age novel The Great Gatsby.  Meanwhile the dying light plays tricks on the eye in Dickens' Bleak House as the Dedlock ancestral portraits come to life, a hallucinatory scene echoed in mood by the quirky electronium of Raymond Scott.
The second piece of John Clare is prose, recounting a sighting by the author of a will-o'-the-wisp, that mysterious, ghostly light that leads travelers astray on marshland at night.  The ignis fatuus has inspired several works in this sequence, including Schubert's song Irrlicht from Winterreise, Charlotte Bronte's novel Jane Eyre and Liszt's Feux follets from the Transcendental Etudes.  Lurking beneath the Clare is an unlikely but somehow fitting companion: Edward Williams' music for a television programme about jellyfish from the BBC's natural history series Life on Earth.
The twilight of an era is the subject of Giuseppe di Lampedusa's The Leopard set in Sicily during the Risorgimento.  In this scene the parish priest, a pair of landowners and an old herbalist are among the glum gathering at dusk of local figures awaiting the latest news of Garibaldi's advancing forces. That novel starts with a description of a pungent and putrid garden in which the story's prince protagonist contemplates his mortality; a link to Strauss's setting of Herman Hesse, which like Shakespeare's Sonnet No.73 earlier on in the sequence, compares old age to seasonal decay, as "Summer smiles, astonished and feeble, at his dying dream of a garden."
Producer: Felix Carey
Hermione Norris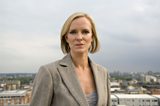 Paul McGann