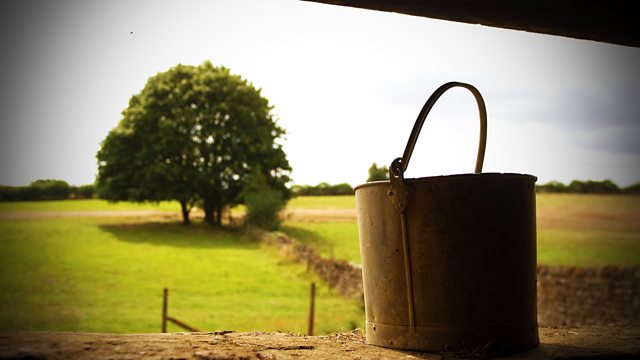 23/08/2013
Lilian calls Jolene. Though she can't disclose exactly what happened in Russia, she can say that Matt has made some really bad decisions and is looking terribly thin. The couple are spending a lot of time together, though whenever Lilian tries to get close, Matt pushes her away. Jolene is encouraging. Whatever has happened, as long as Lilian is there proving how much she loves him, then hopefully he'll begin to see that.
After Kathy saw him off over the wastage figures, Martyn returns with a vengeance. He wants to cut the number of waiting staff at each service. They aren't working to their full efficiency. Kathy disagrees but offers an alternative: to shorten the shifts instead. That would ensure a full staff at the busiest time, so standards won't slip and morale won't suffer.
But Martyn won't budge and deals the blow that there won't be any more hiring until the department improves, which means no bar manager. When Kathy asks about the vacant general manager position, she's astounded when Martyn says not to worry her little head about it.
Kathy de-stresses with a swim and shares her frustration with Lynda. Martyn has absolutely no idea how hospitality works, yet he's the one that's in charge. It's as though he's deliberately trying to grind her down.
Last on
Credits
| Role | Contributor |
| --- | --- |
| Kenton Archer | Richard Attlee |
| Shula Hebden Lloyd | Judy Bennett |
| David Archer | Tim Bentinck |
| Ruth Archer | Felicity Finch |
| Pip Archer | Helen Monks |
| Tony Archer | Colin Skipp |
| Pat Archer | Patricia Gallimore |
| Helen Archer | Louiza Patikas |
| Tom Archer | Tom Graham |
| Brian Aldridge | Charles Collingwood |
| Jennifer Aldridge | Angela Piper |
| Adam Macy | Andrew Wincott |
| Lilian Bellamy | Sunny Ormonde |
| Jolene Perks | Buffy Davis |
| Fallon Rogers | Joanna Van Kampen |
| Kathy Perks | Hedli Niklaus |
| Susan Carter | Charlotte Martin |
| Oliver Sterling | Michael Cochrane |
| Caroline Sterling | Sara Coward |
| Lynda Snell | Carole Boyd |
| Alan Franks | John Telfer |
| Rob Titchner | Timothy Watson |
| Martyn Gibson | Jon Glover |
| Writer | Tim Stimpson |
| Director | Julie Beckett |
| Editor | Julie Beckett |