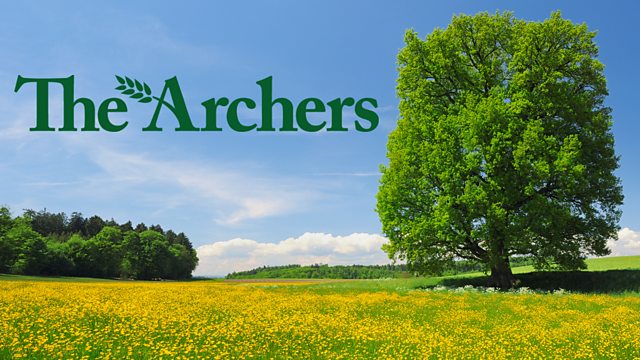 22/08/2013
Pip is upset about how much she will miss Spencer while she is in Yorkshire. Ruth consoles her. She and David went through something similar while Ruth was at college. Though it will be tough, if they make it through the year, they will be even stronger.
Jennifer has recruited a fruit picker, Krystian, as stand-in gardener. But he mistakenly sprayed her roses with weed killer. She is frantically washing them, hoping they'll still be OK to enter into the flower and produce show.
Lilian has been in touch, claiming that she and Matt are having a fabulous time in London.
Rob wants Helen to go over for dinner, and he's not taking no for an answer. Helen's worried that Pat will realise something is going on, as she has already babysat twice this week. But Helen soon thinks of a convenient fib. She claims to have been contacted by a lady who runs a jewellery making group. Helen suggests she'll be attending twice-weekly sessions, and recruits Pat as a regular babysitter. Pat wouldn't mind going herself, but supposes she will stay behind if Helen really needs her to look after Henry.
Later, Rob and Helen share an intimate evening, delaying dinner to have a bath together.
Last on