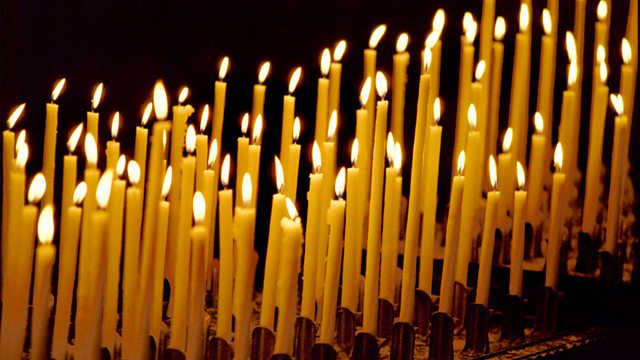 21/08/2013
A spiritual comment and prayer to begin the day with the Revd Dr Michael Ford.
Last on
Rev Dr Michael Ford
Good Morning. As politicians seek ways of building up trust again with a disillusioned electorate, agents of the spiritual life are often finding fresh expressions to reconnect people with God. But it can't be done without authentic prayer and service. St Paul's first letter to the Thessalonians encourages all Christians to 'pray without ceasing.' It might sound a tall order when many of us find it difficult enough as it is to pray for short periods. But if we try to see our life as a prayer, then we can move in and out of the more formal times with much greater ease. Living spiritually is no so much about saying prayers at certain times of the day but about cultivating a relationship with God throughout the day – and night. Prayer, like life itself, can be a trial. There are no quick and easy solutions but it's in the faithful struggle day after day that our deeper identity in God is hammered out – and it's all the more authentic for that.
I learned this from an American I corresponded with for several years. He'd been a Trappist monk before deciding to leave the cloisters and earn a living as a postman. In one of his letters, he told me how, in the monastery, the focus had been on seeking God 'out there somewhere'. But once he'd quit, he suddenly found himself with the much more demanding vocation of becoming the presence of God to the families he met on his mail rounds. As he traipsed from house to house on the streets of Cleveland, Ohio, with his trolley of mail, he became a walking sacrament to residents who came to trust him as someone with whom they could share the stories of their heart. They opened his eyes to his new calling and his life of prayer became a prayer for life.
Creator God, you bring light out of darkness, order out of chaos, life out of death: open our eyes to see, our minds to know, our hearts to embrace, that our lives may be continually transformed into a prayer for a world in need. Amen.