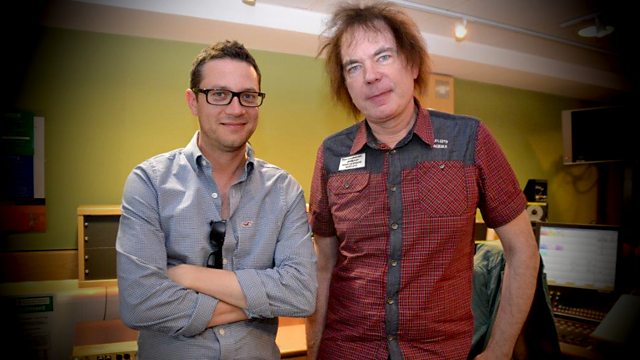 Summer Season of Guest Editors with Julian Lloyd Webber
The final programme of the Radio 2 Arts Show Summer Season of Guest Editors ends with Julian Lloyd Webber
With special guests from the world of the arts including lyricist Tim Rice, conductor John Wilson, author Nigel McCrery and the first female conductor of the Last Night of the Proms - Marin Alsop
Plus the latest film and book reviews with Robbie Collin and Chris White
Claudia Winkleman's back next week.
Last on
John Wilson talks about the Hollywood Rhapsody Prom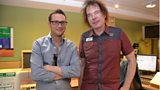 When John Wilson was asked how it felt to be invited to conduct at the Proms….he replied 'It's like being invited into the Kingdom of Heaven.'
John and his orchestra have been invited back to the Proms where they present Hollywood film scores that John describes as 'literally unsung' and a medley of theme songs.
The John Wilson Orchestra are performing the Hollywood Rhapsody Prom on Monday 26th August. For more information please visit www.bbc.co.uk/proms

Robbie Collin reviews latest film releases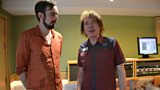 1.Elysium
 
Director: Neill Blomkamp
Cast:  Matt Damon, Jodie Foster, Sharlto Copley
In the year 2154, two classes of people exist: the very wealthy, who live on a pristine man-made space station called Elysium, and the rest, who live on an overpopulated, ruined planet. The people of Earth are desperate to escape the crime and poverty that is now rampant throughout the land. The only man with the chance to bring equality to these worlds is Max (DAMON), an ordinary guy in desperate need to get to Elysium. With his life hanging in the balance, he reluctantly takes on a dangerous mission – one that pits him against Elysium's Secretary Delacourt (FOSTER) and her hard-line forces – but if he succeeds, he could save not only his own life, but millions of people on Earth as well.
Elysium is in cinemas now.
2.We're The Millers
Director: Rawson Marshall Thurber
Cast: Jennifer Aniston, Jason Sudeikis, Emma Roberts
David Burke (JASON SUDEKIS) is a small-time pot dealer whose clientele includes chefs and soccer moms, but no kids - after all, he has his scruples. So what could go wrong? Plenty. Preferring to keep a low profile for obvious reasons, he learns the hard way that no good deed goes unpunished when he tries to help out some local teens and winds up getting jumped by a trio of gutter punks. Stealing his stash and his cash, they leave him in major debt to his supplier, Brad (ED HELMS).
In order to wipe the slate clean - and maintain a clean bill of health - David must now become a big-time drug smuggler by bringing Brad's latest shipment in from Mexico. Twisting the arms of his neighbors, cynical stripper Rose (JENNIFER ANISTON) and wannabe customer Kenny (WILL POULTER), and the tatted-and-pierced streetwise teen Casey (EMMA ROBERTS), he devises a foolproof plan. One fake wife, two pretend kids and a huge, shiny RV later, the "Millers" are headed south of the border for a Fourth of July weekend that is sure to end with a bang.
We're The Millers is out now.

3.The Mortal Instruments: City Of Bones
Director: Harald Zwart
Cast:   Lily Collins, Jamie Campbell-Bower, Lena Headey, Robert Sheehan, Jonathan Rhys Meyers.
When her mum is attacked and taken from their home in New York City by a demon, a seemingly ordinary teenage girl, Clary Fray, finds out truths about her past and bloodline on her quest to get her back that changes her entire life.

The Mortal Instruments: City of Bones is in cinemas now.

4. A Hijacking
Director: Tobias Lindholm  
Cast:   Pilou Asbæk, Søren Malling, Dar Salim
The crew of a Danish cargo ship is hijacked by Somali pirates who proceed to engage in escalating negotiations with authorities in Copenhagen.
A Hijacking, certificate 15 is out now on DVD and blu ray.
Marin Alsop,the first ever female conductor of Last Night at the Proms joins us from Baltimore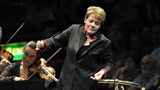 American conductor, Marin Alsop is about to become the first ever female conductor of the Last Night of the Proms, she was the first female Principal Conductor of a British Symphony orchestra and in Baltimore she's the first female Music Director of any major league American orchestra.
She's also the founder of OrchKids ,based on Venezuela's extraordinary El Sistema which aims to bring music to the poorest children in the Baltimore area.
Marin Alsop becomes the first female conductor of the Last Night of the Proms on Saturday 7 September.  For more information please visit www.bbc.co.uk/proms
Photograph of Marin courtesy of  BBC /Chris Christodoulou
Tim Rice talks about his new musical From Here To Eternity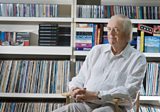 Tim Rice's latest musical From Here To Eternity opens in London next month at the Shaftesbury Theatre
Chris White reviews three of the latest Crime Thrillers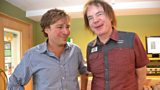 1. I Am Pilgrim 
I Am Pilgrim is a sprawling, sensational, 700-page crime epic. It starts as an impenetrable Manhattan murder mystery, takes a sideways turn into the personal motives of everyone involved and then explodes into the most ambitious international thriller in years. Drawing justified comparison with the Day of the Jackal, Pilgrim is being hailed as the only thriller you need this year. It's easy to see why.
I Am Pilgrim by Terry Hayes is published by Bantam Press, out now.
2. Norwegian By Night
Really exciting, different take on Scandi crime. Imagine The Girl with the Dragon Tattoo written by Philip Roth (with a touch of Woody Allen) and you'll have some idea what it's like.
Norwegian By Night is the most unusual, most poignant and certainly most amusing crime novel I have ever read. Following the death of his wife, Jewish octogenarian, Sheldon Horowitz, goes to live with his granddaughter and grandson-in-law in their Oslo apartment. Sheldon finds the Scandinavian way of life not to his liking and becomes increasingly insular and obsessed with his wartime past, much to the concern of his daughter. But when he witnesses an horrific crime, he goes on the run, hell-bent on saving the life of a vulnerable six-year-old boy. Genuinely shocking components of the plot are lightened by living, breathing characters, and well-judged moments of hilarity. The standard of writing soars above that of most debuts, and makes this one of the most enjoyable books of the year.
Norwegian By Night by Derek B. Miller is published by Faber and Faber, available now.

3. The Collini Case
An understated but compelling German legal thriller
At the heart of The Collini Case is a crime although there's no mystery to the perpetrator's identity.  Fabrizio Collini brutally murders a respectable business man in one of Berlin's most opulent hotels. Immediately afterwards, he hands himself in to the authorities, admits his guilt but refuses to reveal a motive. Young attorney Casper Leinin is assigned to his defence, but how can he defend a man who offers no defence? The Collini Case is a taut, sparsely written legal thriller which considers the nature of guilt and delves into the darkest part of German history.
The Collini Case by Ferdinand Von Schirach is published by Michael Joseph, available now.
Nigel McCrery talks about his latest book Silent Witnesses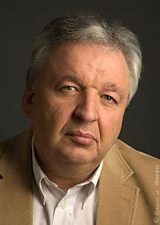 Nigel McCrery was a policeman solving cold cases in Nottingham who then turned his attention to writing about forensic science and went on to create some of the most successful crime dramas on TV including Silent Witness, basing his main character Sam Ryan on one of his former collegues
Nigel McCrery's new book "Silent Witnesses", is available from 29th August and is published by Cornerstone Publishing at Random House.