Add music you love and enjoy it with
Lissie

Further Away (Romance Police)

Booker T/Jay James

Broken Heart
Hardeep Sing Kohli's Haggis Vindaloo

Haggis Vindaloo

750g Haggis, chopped into 1cm cubes
Seven red onions
2 tablespoons of vegetable/rapeseed/corn oil
A couple of inches of root ginger
8 garlic cloves
A dozen red chillies
A Tablespoon of Cummin seeds
Half a dozen Cardammum pods
A cinnamon stick
Half a dozen peppercorns
One star anise
Salt
Pepper
A tablespoon of tomato pureee
three teaspoons of tumeric
Two teaspoons of chilli powder
Three teaspoons of garam masala
A tablespoon of sugar
250 ml cider vinegar
a bunch of Fresh coriander

 

 

In a blender or food processor blend the vinegar, onions, chillies, ginger and garlic into a fine paste. Meanwhile heat a couple of tablespoons of vegetable or corn or rapeseed oil for a couple of minutes. Once heated add the cumin and fry for a minute. Add the cardummum, cinnamon, star anise and peppercorns. Fry these for a few minutes, making sure the cumin doesn't burn. Then add the vinegar paste. Bring this to the boil and then take it down to simmer. Add the tumeric, garam masala, chilli powder, salt and pepper. Simmer for another few nimutes before adding the sugar and tomato puree. Add the meat and mix in well. Bring back to the simmer and cook. Keep the curry moving every few minutes to mstop it sticking. Finish with a handful of freshly chopped coriander.
Watch Simon's Edinburgh Book Club Special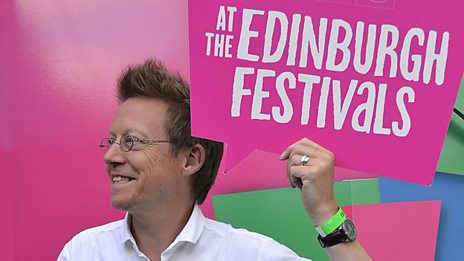 See Simon host a special Radio 2 Book Club live at Potterrow.
Podcasts
Simon Mayo considers listeners' darkest secrets and worst misdemeanours, as they beg for his…

The best bits of Simon Mayo Drivetime on BBC Radio 2, with star guests, audience interactivity,…