Add music you love and enjoy it with
The Pretenders

Don't Get Me Wrong

Fantastic 80's - 3 (Various Artists), Sony Tv/Columbia

Bryan Adams

Can't Stop This Thing We Started

Bryan Adams - The Best Of Me, Mercury

Diana Ross & The Supremes - 40 Motown, Polygram Tv

The Best Of Rod Stewart, Warner Bros

Hot Love - Sounds Of The 70's, Part 1, Old Gold

(CD Single), Play It Again Sam, 1

The Best Of Rod Stewart, Warner Bros

Fantastic 80's - 3 (Various Artists), Sony Tv/Columbia

Now 49 (Various Artists), Now

Elton John Greatest Hits 1970-2002, Mercury

Bryan Ferry/Roxy Music - Street Life, Eg

Top Of The Morning With Terry Wogan, Sony Music TV

Take That - Greatest Hits, RCA

Heart Full Of Soul 2 (Various Artist, Global Television

Fantastic 80's Disc 1 (Various Artis, Columbia

Holly Johnson - Blast, MCA, 3

Stevie Wonder

Signed Sealed Delivered I'm Yours

You've Got Mail (Film S/Track), Warner Sunset/Atlantic
Pause for Thought

From Father Christopher Jamison - Benedictine Monk.

It was my pleasure to be in Edinburgh last week to enjoy some of the festival events there. Two struck me in particular: one was a show featuring a man with tape covering his mouth and the other a concert of folk songs in Finnish, a language that I don't understand. The silent taped up man kept us enthralled with 60 minutes of pure comedy while the foreign language singers moved the uncomprehending audience to tears. Neither performance involved speech or understandable words; it was the movement and the music that provoked the laughter and the tears. These enthralling performances reminded me that words are secondary to body language and music. For example, telling crying babies to calm down is pointless; they need to be hugged and to hear soothing sounds, a fact seen in every cradling mother singing a lullaby to calm her child.

Nowadays, a bad understanding of science has allowed words to dominate many people's way of thinking. Knowledge is often understood as the need to grasp everything, firstly to grasp it with the hand and then to analyse it with words so that we can grasp it with the mind. This approach to knowledge is very useful but it's dangerous if we think this is the only way to know anything. We can contemplate the beauty of a painting before we analyse it, we just know it's beautiful. We can experience religious awe in the mountains before we ever discuss whether God exists; we just know there's something there. Contemplation and awe, these too are ways of knowing. This spiritual knowing is our primary source of knowledge; children have this knowledge and adults spend a lifetime trying to recapture it. To see the movement and to hear the music before we say a word, that's true wisdom.
BBC Playlister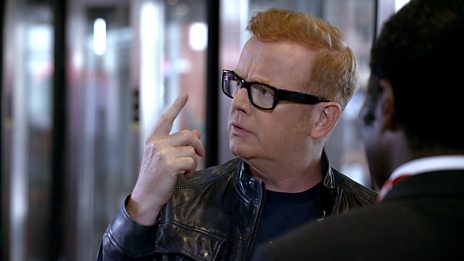 Chris has a song stuck in his head - but what is it? That's why he needs BBC Playlister!
500 WORDS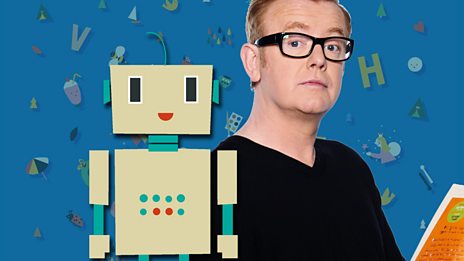 Featuring celebrity videos and top writing tips!
Free download
Catch up with the latest Breakfast fun with Chris Evans. Hear the best stories and the biggest…