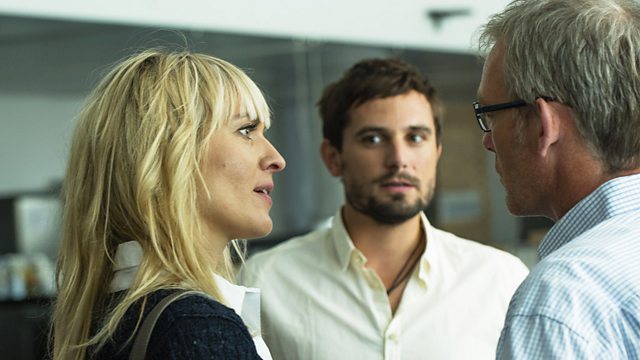 There is unrest amongst the New Democrats when the sex trade is placed on the agenda. In Copenhagen, police have found three women who have been locked up and forced to have sex against their will. The case causes the political parties to discuss the need for a law prohibiting the purchase of sex in Denmark.
During the negotiations on the bill, however, Birgitte requests time for reflection when she becomes in doubt about what prostitutes themselves actually want or need. This comes as a disappointment to Katrine, who supports a rapid ban.
Torben's problems escalate when his boss, Alex, finds out about his affair. Katrine and Kasper work out where it all went wrong in their relationship. Birgitte wonders whether to introduce Jeremy to her children, while he has concerns for her health.
In Danish with English subtitles.
Last on
Credits
| Role | Contributor |
| --- | --- |
| Lars Hesselboe | Soren Spanning |
| Jacob Kruse | Jens Jacob Tychsen |
| Ulrik Morch | Thomas Levin |
| Hanne Holm | Benedikte Hansen |
| Magnus Christensen | Emil Poulsen |
| Laura Christensen | Freja Riemann |
| Philip Christensen | Mikael Birkkjaer |
| Pia Munk | Lisbeth Wulff |
| Torben Friis | Soren Malling |
| Kasper Juul | Pilou Asbaek |
| Katrine Fønsmark | Birgitte Hjort Sorensen |
| Bent Serjø | Lars Knutzon |
| Birgitte Nyborg | Sidse Babett Knudsen |
| Jeremy Welsh | Alastair Mackenzie |
| Writer | Adam Price |
| Director | Louise Friedberg |
| Producer | Camilla Hammerich |