Add music you love and enjoy it with
Pause for Thought

From Diane Louise Jordan, presenter of The Sunday Hour.

The other day whilst in a busy high street, I noticed the unwelcomed soundtrack of Judgement buzzing around in my head.

'What an odd couple,' Ah she looks interesting,' 'he's got short legs - cute though,' 'oh my word what a weird outfit,' etc...

It brought back memories of a sobering chat I had with a girlfriend a few years ago. Until out little chat I thought everyone did this! So when I shared my little habit I fully expected her to say "me too!"

She didn't.

She simply replied:

'All this is a mirror image of you. How you judge other people is how you judge yourself.'

She's right. Even though I don't want to, I judge a lot. And the biggest victim of all this judgement is me.
Although I have a reasonably healthy self image, I can be over critical. And I also know I'm not alone in being hard on myself.

I think the dilemma is this - too many of us live in Measurement World.

In the World of Measure we constantly gauge our worth in comparison to something or someone else, despite knowing this approach will never satisfy. There will always be someone or something that seems greater or lesser, whatever we achieve.

So why do we continually judge ourselves, particularly in relation to other imperfect people?

What exactly are we striving for?

Whilst on holiday recently with just close family, where I didn't feel judged, I forgot about judging.
And on my return Tweeted: "Look rough, feel great!"

In fact I felt fantastic!

So maybe it's a question of security - because if we place our security in the false reality of Measurement World we may always feel unsettled.

But if we replace it with recognising and trusting in our precious God-given value, then perhaps, like the apostle Paul, we could feel truly good in all circumstances.
BBC Playlister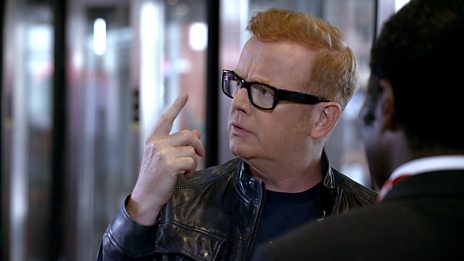 Chris has a song stuck in his head - but what is it? That's why he needs BBC Playlister!
500 WORDS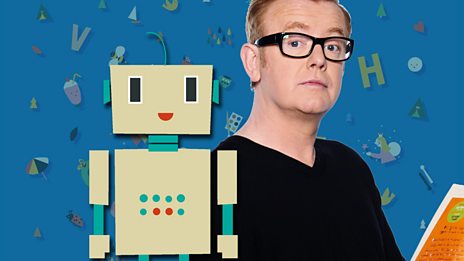 Featuring celebrity videos and top writing tips!
Free download
Catch up with the latest Breakfast fun with Chris Evans. Hear the best stories and the biggest…